Gujarat Lions T20 Cricket Game
Description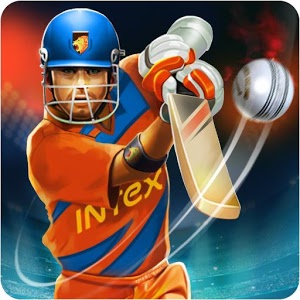 Get ready for intense T20 Cricket Matches as you play with your favorite team Gujarat Lions in Premier Tournaments and the Indian League. Blast Sixes, Fours and unleash Power-ups while Batting and Bowling your way to great victories and becoming the Cup Winner in India.EXCITING MATCHUPS
Live your cricket Dream in QUICK MATCH and TOURNAMENT modes.MASTER-CLASS BATTING EXPERIENCE
Walk on to the Pitch and choose from a wide variety of shots to play lofted or on the ground, based on the ball. Judge the direction of the delivery and TIME YOUR SHOT through the gaps on the field or over the boundary ropes with precision.CLEVER BOWLING STRATEGIES
Set the SPEED, DIRECTION and SWING / Spin when bowling. Strategize each delivery by mixing your pace, length of delivery and direction to pick up wickets.
SPONSORED

AMAZING POWER-UPS
Unleash Spring Bat, Vampire Bat and more Batsman power ups. Deliver SuperFast Ball, Fire Ball and more when bowling.
FEATURES:
• Simple play controls for batting & bowling
• Exciting Quick Match and Tournament Modes
• Thrilling Matchups with popular Indian League Teams
• Awesome Power-ups
• Full 3D graphics, realistic animations batsman motion and ball physics
*Also optimized for tablet devices
This game is completely free to download and play. However, some game items can be purchased with real money within the game. You can restrict in-app purchases in your store's settings.
Screenshots
What's New
New BATSMAN NAME, PROFILE PICTURE & SCORE display for your favorite Gujarat Lions Team.
OPTIMIZATIONS DONE for better game performance.
Permission
Version 2.0.17 can access:
full network access
view network connections
prevent device from sleeping
Size: 37 MB
Version: 2.0.17
SPONSORED