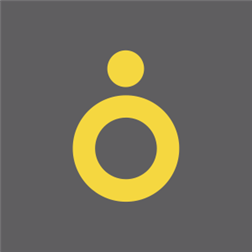 A Community For Creative People To Capture & Curate Their Lives Through Photography.
CAPTURE.
Oggl is a "capture-first" shooting experience using Hipstamatic's beautiful lenses and films, and comes with 5 "Favorites" pre-loaded for situational shooting: Landscape, Food, Portrait, Nightlife and Sunset. For the first time ever, edit a photo after it's taken to experiment with different looks, and tap to preview effects before shooting.
CURATE.
Share your best photos to your Oggl profile to curate your personal story. With "My Collection," see your photos showcased next to photos you've curated from around the community.
FREE
Enjoy All Gear for a 60 day limited time with this first releases of Oggl.
SPONSORED

Oggl is an experience designed for capturing and curating beautiful photos, not for showcasing advertising. To support this vision for the community, Oggl will going forward offer two subscription options: Quarterly for $2.99 & Yearly for $9.99. While Oggl itself will always remain free, each subscription comes with access to Hipstamatic's entire catalog of current lens and film gear, and guarantees new gear each month.
FIXED AND IMPROVED IN THIS VERSION
– Added support for sharing to Tumblr
– Updated imaging processing engine for improved stability. More performance enhancements coming shortly.
– Fixed bug with presets not being saves as they should.
– Fixed orientation bug during post processing.
– General app stability and performance improvements
– Added back in support for gyroscope indicator in landscape.
Cropping and Zoom during post processing is coming up next…
Lucas, Ryan & The Hipstamatic Family
Publisher
Hipstamatic
21 MB
App

requires
phone

identity

video

and still capture

location

services

maps

data

services

movement

and directional sensor

front

-facing camera

gyroscope

camera

WXGA (768×1280)
SPONSORED