Magic Cleaner for WhatsApp
Description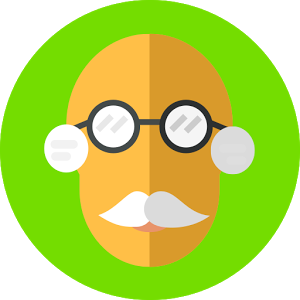 Doctor Kleen loves cleanliness.Invite him into your phone and watch as he finds all those junk photos piling up and taking up space in your phone. He knows what's important to you and what's trash. He'll smartly separate the two so you can simply remove all the junk in just one tap.
It doesn't take more than a few seconds to analyze all your photos. So instead of spending hours and hours deleting this junk manually, you can now leave this job to Doctor Kleen, and go out and do something more interesting and meaningful in life 🙂
SPONSORED

For the curious souls, Doctor Kleen makes use of the most advanced cutting technologies (deep learning and neural networks) to identify the junk photos in your WhatsApp.
Screenshots
What's New
[Version 1.6.1]
1. Bug fixes
[Version 1.6]
1. Few very important bug fixes
2. Support for inviting contacts
[Version 1.5.2]
1. Fixed a crash which got introduced in version 1.5.1
[Version 1.5.1]
1. Support for Malay, Spanish, Chinese, French, Portugese, German, Italian
2. Category level photo selection
[Version 1.5]
1. Added support for videos.
2. Analyze photos in batches now, to make the review of junk photos easier.
3. Support for deleting unlimited number of junk photos.
Permission
Version 1.6.1 can access:
find accounts on the device
read your contacts
find accounts on the device
modify or delete the contents of your USB storage
read the contents of your USB storage
modify or delete the contents of your USB storage
read the contents of your USB storage
receive data from Internet
view network connections
full network access
prevent device from sleeping
control vibration
use accounts on the device
Size: 9 MB
Version: 1.6.1
SPONSORED