Description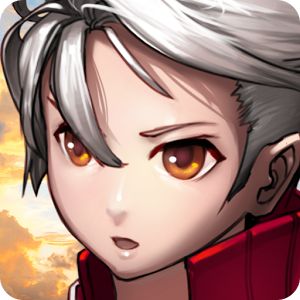 Bring Action RPG Game into your mobile!In the world of chaos, a Brave Knight like you come to save the world . Team up with other Heroes, to bring back the peace to the land! Explore every miles of the Continent as you fight all the injustices!
Experience innovative RPG battle, build the strongest force from the ground up! Leave your mark all over the land as the most merciless Knight the world has ever known!
Features:
★Breathtaking Adventure★
Feel the excitement of an epic adventure as you bring back justice to the interactive world. Immerse yourself with 3-D environment, beautiful graphics and flashy effect animations.
★Over 150 Brave Knights!★
Over more than 150 Knights with various skills that can fascinate you at a stroke. Upgrade your Knights with using items that you obtained from Adventure!
★Experience a True RPG!★
– Battle System – Battle system with using 4 main characters. A good combination of Tanker, Warrior and Supporter will be critical for battle!
– Auto Battle – Support for easy, fast-paced and thrilling battle.
– Dual Control – Allow you to have full control both your personal Knight and party.
– Level up – Upgrade and evolve your Knight to become more stronger and unlock more skill!
★Numerous Thrilling Modes★
– Knight Adventure – Get new Knights by exploring the Continent with interactive story!
– Colosseum (PVP) – Compete with other player to be the Strongest Knight!
– Daily Dungeon – Conquer all the stage and get all the rewards!
– Boss Raid – Team up with your friends to fight the Boss! Rare item is waiting for you!
– Tower of Ordeal – Validate the capability of your Knights in the most advance Trial!
– Expedition – Send your Knight to explore new area!
SPONSORED

★Dynamic Guild System★
Create your very own Guild and build it into an unbeatable fortress. Get a reputation by being the strongest guild in the Continent.
★Never ending Mission★
– Daily Mission – Do the mission every day. New day, new rewards!
– Weekly Mission – You have a whole week to complete the mission and claim the rewards!
– Main Mission – Complete the mission and good quality of rewards waiting for you in the end!
– World Mission – Mission to clear by co-working with all best Knight in the world! Huge rewards will be distributed to all players once this type of mission is completed.
Heaven Knights is free to download and play. However, some game items can also be purchased for real money. A network connection is also required to play.
Screenshots
What's New
Updatelog v1006 05/26/2016
– Update PVP Colosseum
– Fix some bugs in Quest
Permission
Version 1.0.0.6 can access:
read phone status and identity
modify or delete the contents of your USB storage
read the contents of your USB storage
modify or delete the contents of your USB storage
read the contents of your USB storage
read phone status and identity
receive data from Internet
full network access
view network connections
change network connectivity
control vibration
install shortcuts
uninstall shortcuts
Google Play license check
prevent device from sleeping
Size: 27 MB
Version: 1.0.0.6
SPONSORED