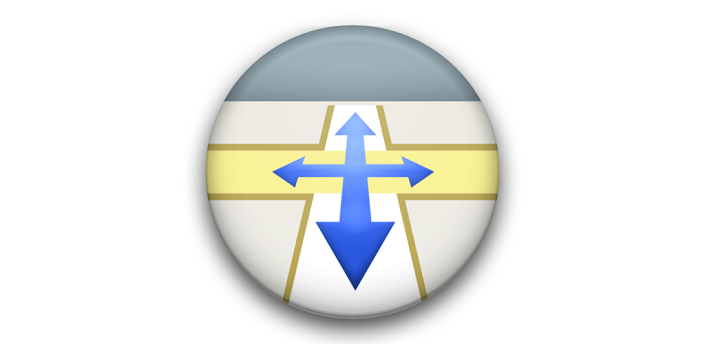 SPONSORED

Description
Intersection Explorer speaks the layout of the streets and intersections in neighborhoods as you touch and drag your finger around the map. This helps blind and low vision users get an understanding of a neighborhood both before venturing out and while on the go.To use Intersection Explorer:
* Start at your current location or enter a new location from the menu
* Touch the screen to speak the streets at the nearest intersection
* Drag your finger along a compass direction or drag in a circle to speak each street that you cross with their compass direction
* Move to the next intersection on the street by lifting your finger
* Use in conjunction with WalkyTalky from the Eyes-Free project, and Walking directions and Places in Google Maps to get a new level of access in the physical world
App Screenshots
What's New
What's in this version:
Fixed issues that caused a crash on some versions of Android.
Permissions
THIS APPLICATION HAS ACCESS TO THE FOLLOWING:
YOUR LOCATION

PRECISE LOCATION (GPS AND NETWORK-BASED)

Allows the app to get your precise location using the Global Positioning System (GPS) or network location sources such as cell towers and Wi-Fi. These location services must be turned on and available to your device for the app to use them. Apps may use this to determine where you are, and may consume additional battery power.

NETWORK COMMUNICATION

FULL NETWORK ACCESS

Allows the app to create network sockets and use custom network protocols. The browser and other applications provide means to send data to the internet, so this permission is not required to send data to the internet.

STORAGE

MODIFY OR DELETE THE CONTENTS OF YOUR USB STORAGE

Allows the app to write to the USB storage.
SYSTEM TOOLS

TEST ACCESS TO PROTECTED STORAGE

Allows the app to test a permission for USB storage that will be available on future devices.

AFFECTS BATTERY

CONTROL VIBRATION

Allows the app to control the vibrator.
VERSION:1.2.4
SIZE:1.3M
SPONSORED