Description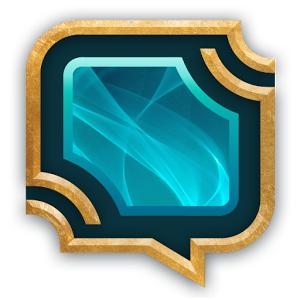 *you don't already have an account, sign up on leagueoflegendThe League Friends app connects directly to your existing League of Legends account and friends list. If s.com*
SPONSORED

For League of Legends players who need to organize a late-night scrim with their ranked squad (or just talk shop with their buds), this little app is here to help.
TAKE YOUR LEAGUE FRIENDS ANYWHERE
Install this thing on your phone, your grandma's Nexus tablet, and the half-dozen Android Whatevers under your bed. Your messages will sync across all that stuff, plus whatever computer your League client is installed on.
NEVER MISS A GAME
Ensure that you'll get invited when your team opens up a lobby—or ignore them like a boss by turning notifications off.
EQUIP YOURSELF FOR LEAGUE'S 2016 SEASON
You can see your friends list, add new pals, and chat one-on-one at launch, but expect the app to add additional features over time, evolving as League of Legends does.
"This app would be really great if I had friends…" —Amumu
"Will this make my phone explode? No? I don't want it." —Jinx
"Ok." —Rammus
Screenshots
Permission
Version 1.1.5 can access:
find accounts on the device
add or remove accounts
find accounts on the device
receive data from Internet
create accounts and set passwords
full network access
read sync settings
use accounts on the device
toggle sync on and off
prevent device from sleeping
view network connections
Size: 10 MB
Version:1.1.3
SPONSORED