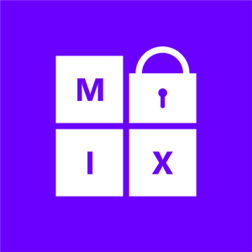 SPONSORED

Description
Arrange a great variety of widgets to your lock screen!
Lockmix is a lock screen content provider application that offers a great variety of widgets to be pinned to your lock screen in a way similar to the start screen tiles. It turns your lock screen into a grid where you can pin multiple tiles, which are then updated regularly to display various information. Each widget can be independently moved around, resized or configured just like the tiles pinned to your start screen.
Not enough space on the lock screen? No problem, each widget can be also pinned to the start screen as a live tile.
The widget selection includes common widgets such as weather, news, appointments or battery, uncommon widgets such as countdown, map, currency or RSS, and even fun widgets such as Chuck Norris facts or famous quotes.
As background, you can choose Bing image of the day, solid color fill, custom image, or a collection of custom images that are rotated or shuffled regularly.
The application itself and a lot of the widgets are free. Other widgets can be purchased in-app (with trial).
Questions? Ideas? Troubles? Bug reports? Feel free to contact us at: [email protected]
Version 1.1
• New widget: Sticky Notes
• An option to enable additional two rows for widgets
• An option to hide date and time preview
• More fine-grained font size selection
• Fixed custom color picker screen
• Appointments: Fixes and improvements
• Weather: Fixes and improvements, more icons, 4 more data sources
Screenshots
Info
Download size
3 MB
App requires
appointments
phone identity
owner identity
location services
maps
data services
HD720P (720×1280)
WVGA (480×800)
WXGA (768×1280)
Supported languages (2)
češtinaEnglish (United States)
SPONSORED