Description
WeChat is a free messaging & calling app that allows you to easily connect with family & friends across countries. It's the all-in-one communications app for free text (SMS/MMS), voice & video calls, moments, photo sharing, and games.
WHY USE WECHAT:
• ALWAYS FREE: No annual subscription fee. Absolutely free for life.
• FREE VOICE & VIDEO CALLS: High-quality free call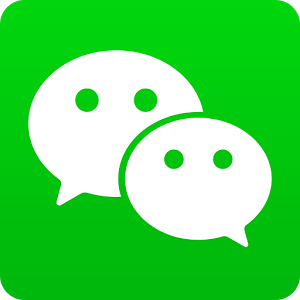 s to anywhere in the world.
• GROUP CHAT: Create group chats with up to 500 people.
• MULTIMEDIA MESSAGING: Send video, image, text, and voice messages.
• STICKER GALLERY: Hundreds of free, fun, animated stickers to express your feelings from some of your favorite cartoons and movies.
• MOMENTS: Share your best moments on your personal photo stream.
• BETTER PRIVACY: WeChat gives you the highest level of control over your privacy. It's the only messaging app to be certified by TRUSTe.
• MEET NEW FRIENDS: Use "Friend Radar", "People Nearby" and "Shake" to meet others.
• ADDICTIVE GAMES: Compete with your friends on some of the hottest games.
• REALTIME LOCATION: Instead of having to tell others where you are, just use real-time location sharing.
• LANGUAGE SUPPORT: Localized in 20 different languages and can translate messages to any language.
• AND MORE: Desktop app, custom wallpaper, custom notifications, group walkie-talkie, official accounts.
Screenshots
What's New
What's New in WeChat 6.3.8
– View step count trend and add followees via the "WeRun-WeChat" Official Account
-The "Chat Images" screen now also surfaces files and links.
– Quickly send and receive payments via the '+' menu.
– Individual stickers from sticker packs can be added to Custom Stickers without having to download the entire set.
– Improved compatibility with Android 6.0
SPONSORED

Permission
find accounts on the device
read your own contact card
add or remove accounts
find accounts on the device
read your contacts
modify your contacts
precise location (GPS and network-based)
approximate location (network-based)
read your text messages (SMS or MMS)
read phone status and identity
reroute outgoing calls
modify or delete the contents of your USB storage
read the contents of your USB storage
modify or delete the contents of your USB storage
read the contents of your USB storage
read phone status and identity
body sensors (like heart rate monitors)
receive data from Internet
read Home settings and shortcuts
download files without notification
control vibration
run at startup
use accounts on the device
draw over other apps
control Near Field Communication
pair with Bluetooth devices
send sticky broadcast
connect and disconnect from Wi-Fi
create accounts and set passwords
prevent device from sleeping
modify system settings
install shortcuts
access Bluetooth settings
read sync settings
toggle sync on and off
set an alarm
view network connections
measure app storage space
change your audio settings
full network access
uninstall shortcuts
 Size: 23MB
Version: 5.0.3
SPONSORED