Description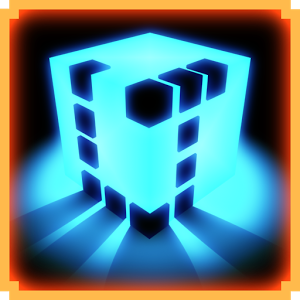 Find the light!
Test your wit and reflexes in the most retro experience of the decade! Inspired by Snake, Tron and 99 Problems, LITRON will tease your brain and leave you hungry for more.Find your way through 60 twisted and mind-boggling levels and find the light! Be patient, be smart, be precise. Rules change across levels, so stay focused!
SPONSORED

Lose yourself in the wonderful visual style of the 80s and mesmerizing retro tunes. Travel back in time to the golden era of arcade awesomeness with LITRON!
Features:
– 60 levels straight from the mind of a mad genius!
– Travel back in time and experience the 80s-inspired retro style!
– Gameplay that just won't stay the same – each stage bends the rules and challenges you to turn your thinking upside down!
– Hypnotic tunes that will stay in your head
– In-game achievements
– Clear and intuitive User Interface
Screenshots
What's New
BIG UPDATE!
– easy mode with new 60 levels!
– 6 new achievements
– full shield gamepad support
– help/hints info
– new post process color mode
– controls fixes for various resolutions
– shaders optimization and stability fixes
– disabled google play on start
– disabled loading ads on start
Permission
This app has access to:
find accounts on the device
add or remove accounts
find accounts on the device
modify or delete the contents of your USB storage
read the contents of your USB storage
modify or delete the contents of your USB storage
read the contents of your USB storage
control vibration
use accounts on the device
prevent device from sleeping
view network connections
change your audio settings
full network access
Google Play license check
Size: 3 MB
Version: 1.2.0 
SPONSORED