Description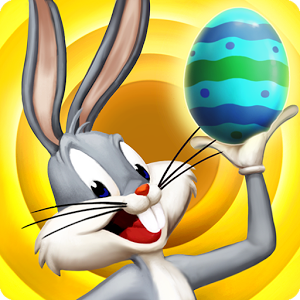 Run, jump, smash, and slide into new levels and adventures with Bugs Bunny, Road Runner, Tweety Bird, and other Looney Tunes favorites! Complete level objectives to unlock new Looney Tunes characters and zones based on iconic Looney Tunes landscapes. Enjoy loads of wild, whacky, and looney ways to run as you discover each character's Special Ability and Collector's Card. It's time to run, Doc!
SPONSORED

• Run as Bugs Bunny, Tweety Bird, Road Runner, and other favorite Looney Tunes characters!
• Explore and run in iconic Episodes like Painted Desert, Tweety's Neighborhood, and more!
• Complete level goals to progress on the Looney Tunes map and unlock more zones!
• Unlock and master each character's Special Ability for extra running power!
• Grab Power-Ups to fly like a superhero, blast through obstacles, plus loads of other surprises!
• Collect Looney Tunes Collector's Cards to fill your Looney Tunes Bin and learn fun trivia!
• Prank other Looney Tunes characters for more coins and points!
Screenshots
What's New
• Episode 25: "Speedy Gone Loco" starring Speedy and Sylvester.
• Hola Amigos! Sylvester is crashing Speedy's fiesta and he needs your help to keep from being lunch. Jump, swipe, and run your way to safety!
• Brand-new Looney Card Collection: "Speedy's Top Mexican Eats"
Permission
This app has access to:
find accounts on the device
find accounts on the device
read phone status and identity
modify or delete the contents of your USB storage
read the contents of your USB storage
modify or delete the contents of your USB storage
read the contents of your USB storage
read phone status and identity
receive data from Internet
run at startup
use accounts on the device
prevent device from sleeping
view network connections
full network access
Size: 49 MB
Version:1.62.21
SPONSORED