Description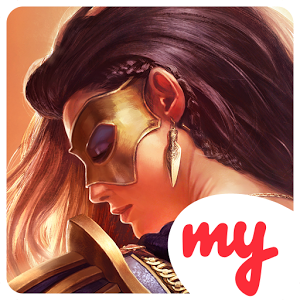 Juggernaut Wars is a new captivating Action RPG MOBA game. Dozens of astounding heroes, beautiful arenas and thousands of upgrade possibilities are waiting for you! Each hero has their own personal story but now they share the common destiny: to go through many trials with dignity and gain many glorious victories. Assemble your unique party and leap into action!Get ready for an exciting story campaign, battles with hordes of monsters, PvP-fights on the combat Arena and much more. And the most important part is that you can do all these things with your friends! Activities are so varied and numerous that you will not only want to return to this world – you will never want to leave it. Join in – the battles and adventures of Juggernaut Wars have already begun!
> A new hit from the creators of 2012 cult RPG game Juggernaut: Revenge of Sovering.
> 30 unique warriors, each boasting their own set of abilities. And much more!
> Magnificent animation, stunning 3D graphics, a lot of beautiful locations and magic spells.
> Epic clan battles – invite your friends and fight back-to-back!
> Beginner-friendly mechanics – become a pro in the blink of an eye!
> PvP tournaments and PvE achievements – show them all who is the best here!
SPONSORED

Masters of tactics and strategy, your heroes are ready to set off! The magic of true fantasy awaits you here and now: it's time to unsheathe your swords and start the most fabulous journey!
Screenshots
What's New
Technical update for a better interaction with Google Play Game
– Multiple push-notifications of same types are now combined in one
Permission
This app has access to:
find accounts on the device
find accounts on the device
approximate location (network-based)
read phone status and identity
modify or delete the contents of your USB storage
read the contents of your USB storage
modify or delete the contents of your USB storage
read the contents of your USB storage
Wi-Fi connection information
Device ID & call information
read phone status and identity
receive data from Internet
control vibration
run at startup
prevent device from sleeping
view network connections
full network access
Google Play license check
Size: 27 MB
Version: 0.0.1 
SPONSORED