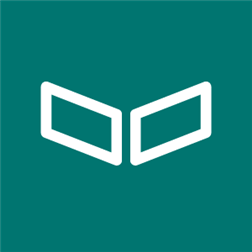 Description
Metro Commander is an orthodox file manager that allows you to manage your files and folders from within the Windows Phone 8.1
Easily create, open, preview, rename, copy, move, delete, search, and share files and folders.
Browse your documents faster with navigation buttons (back, forward, up), thumbnail previews, shortcuts to your images, music, and videos folders and the ability to add shortcuts to your favorite folders.
Manage your online files by logging into your OneDrive account.
SPONSORED

Features:
• Dual-pane interface to easily copy, move, create, rename, or delete files and folders
• Opening and extracting files from archives* (RAR, ZIP, 7z, ZipX, ISO, BZIP2, GZIP, TAR, ARJ, XZ, CAB…)
• Adding folders to favorites and pinning them to the Start Screen
• Quick and convenient browsing of files and folders
• Share file support with other apps
• Thumbnail previews
• Bulk operations
• Support for multiple selections
• OneDrive access
• Dropbox* access
* – Available for extra fee
App Screenshots
Info
App requires
internet connection
music library
photos library
Proximity
SD card
videos library
HD720P (720×1280)
WVGA (480×800)
WXGA (768×1280)
Supported languages (11)
DeutschEnglishespañolfrançaisitalianoNederlandsPortuguêsportuguês (Brasil)русский中文(简体)中文(繁體)
SPONSORED