Description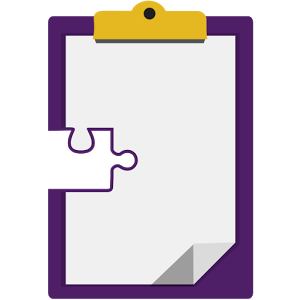 Native clip board provides easy and seamless access to anything you copied by simply double clicking the desired text field.Then choosing a clip will automatically paste it.
The clips can be :
• Swiped away to delete them.
• Long clicked to view the whole text.
• Pinned to prevent deleting (Using the 3-dot menu).
How to use
•Accessibility – Double tapping edit fields
•Xposed – Long pressing the Paste button OR from contextual action bar which appears when you select some text
Floating layout
The clipboard can be moved to show the keyboard, for example adding a space or a new line.
Add and Edit
Adding new clips or editing existing ones will be coming soon.
Themable
The colors of the clipboard can be easily changed though the app.
Sizes & limits
• The height of the clipboard can be changed (set it to match the keyboard for a better look).
• The limit of how many clips can be stored can also be changed (default is 25).
• The test in the clipboard can also be changed.
Sorting
•Sort my the time (newest first)
•Sort by state (pinned first/last)
Material Design
The app follows the guide lines as close as possible.
-Snackbar for Undo, and floating labels for the text fields will be added soon.
SPONSORED

Browser support
Access to the clipboard will be coming soon through Web browsers. (5.0+)
Xposed
• The app will work on 4.0+ (ICS+)
• Blacklisting : Choose the apps that will not be monitored for copied text (ex. Password managers).
• Browser support (Chrome,Firefox and System built-in based browsers)
• Can edit and add clips
•This app is Open Source
https://github.com/DHM47/Native-Clip-Board
For a detailed comparison see (http://forum.xda-developers.com/showpost.php?p=62089779&postcount=2)
• Accessibility |vs| Xposed module
•Works on:- 4.3+ || 4.0+
•Xposed:- No || Yes
•Usage:- Double tap || Long Click paste/Selection menu
•Browsers:- No || Yes
•Blacklist:- No || Yes
•Clipboard:- Bottom || Top/Bottom
•Keyboard:- Stays Open || Closes
•Move Cursor:- Yes || No
•Speed:- Faster ||
•Compatibility:- Wider ||
Permissions:
-Run at start up: Used for xposed users with incompatible built-in Clipboard managers.
-Draw over other apps: To show the clipboard.
Screenshots
What's New
<b>new</b> Theme collections:
Three sets of alternative theme (more coming)*.
Save your current theme as a set, for easy switching
"Restore Default" option will show up if all sets are deleted
<b>Improve :</b>
Setting slide animation
Button touch effect
<b>Fixed :</b>
Facebook bug
Fix Xposed not pasting correctly
Force close when un/pinning
Force close after deleting a collection
Clips returning if you copy with the clipboard open
All known bugs should be fixed
*suggestions are welcome
Permission
bind to an accessibility service
draw over other apps
run at startup
 Size: 2MB
Version: 4.2.2 
SPONSORED