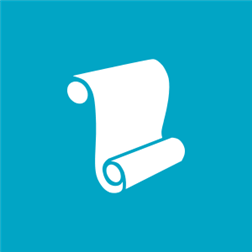 Description
Papyrus is a natural handwriting note-taking app that you use just like paper, but with the flexibility and advantages of modern technology. With Papyrus, you can go beyond paper!
Papyrus allows you to take handwritten notes on your Windows Phone using a passive stylus or your finger. The vector graphics engine keeps your notes beautiful at any zoom level and on any device, while the simple and intuitive user interface allows you to take notes quickly and efficiently!
SPONSORED

KEY FEATURES
• Take notes with your finger or passive stylus
• Vector graphics engine
• Undo and redo actions
• Use the selection tool to select, move, and resize items
• Change the color and weight of selected items
• Cut, copy, and paste items between notes and pages
• Erase entire strokes with the stroke eraser
• Multiple paper types and sizes, including infinite page size
• Two finger scroll and pinch-to-zoom
• Organize notes within notebooks
• Sort notes and notebooks
• Image import, crop, and resize
• Pin notes to Start screen for quick access
We'd love to hear your feedback and feature requests at http://feedback.papyrusapp.com.
If you encounter any bugs, please email us at [email protected] with a description of the bug.
Papyrus is a product of Steadfast Innovation, LLC. Our mission is to provide products and services that make the most of the latest advancements in technology. We are committed to providing the best experience to our customers. We would love to hear from you!
Screenshots
Info
Download size
4 MB
App requires
video and still capture
location services
microphone
data services
movement and directional sensor
HD720P (720×1280)
WVGA (480×800)
WXGA (768×1280)
SPONSORED