MightyText: SMS Text Messaging
Description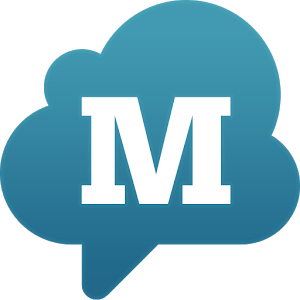 SMS Text Messaging done easier, faster, & better!
Send SMS & MMS text messages from your PC, Mac, or Tablet without touching your Android phone.
Named one of Time Magazine's "Best 50 Android Apps"
Save time; Increase productivity. Don't check your phone for every notification! See who's texting you from your PC or Tablet without having to look at your phone's messaging app.
Great for online texting when busy working or in meetings. Manage your texts, picture messages & see Caller ID of incoming calls without looking at your phone. Turn off incoming notifications during presentations. Text meeting updates before leaving your desk.
SPONSORED

Great for real estate agents, taxi dispatchers, and other businesses to send quick, professional messages to colleagues & clients
Students love messaging & group texting with friends discreetly Text online while in class "taking notes" on your laptop. Many college students have called it "iMessage for Android".
★ Send Picture Messages from your PC: Integrate your desktop's photo library ith your phone's messaging app
★ Low Battery Alerts: See your phone's battery level on your computer/tablet
★ Phone App Notifications on your laptop: Not just for your text message notifications! Get notifications from apps like Snapchat, WhatsApp & Uber – on your computer. Dismiss them from your PC/Mac too.
★ Schedule SMS Schedule Texts to send out in advance from your computer/tablet
★ Phone Call Alerts: See who's calling you on your computer/tablet. Missed calls & incoming calls stored to an online call log
★ Contact Lists: Send bulk messages to up to 25 contacts at once. Send as one group message or to individual contacts
★ Text free from Gmail on your PC: Send text messages directly from Gmail or Facebook on your computer (Chrome)
By clicking "Install" you agree to these Terms of Service: http://mightytext.net/tos
Android & Chrome are trademarks of Google Inc
Screenshots
What's New
6.29
– Priority Ringer launched for Pro users
– SMS sync Speed improvements
– Improved Group MMS reliability
– Android 6 Marshmallow optimizations: SMS syncing, permissions
5.64
– MMS Picture messaging and Group Texting import on new install
– MMS & SMS add'l import on first activation
– More reliable SMS / MMS mark-as-read syncing with SimplyText
4.91
– Fixed MMS for some carriers
4.62
– Long SMS text messages not getting sent for some ROMs
– Improved group texting speed
Permission
This app has access to:
find accounts on the device
find accounts on the device
read your contacts
read your text messages (SMS or MMS)
receive text messages (MMS)
edit your text messages (SMS or MMS)
receive text messages (SMS)
send SMS messages
read phone status and identity
reroute outgoing calls
directly call phone numbers
read the contents of your USB storage
modify or delete the contents of your USB storage
read the contents of your USB storage
read the contents of your USB storage
modify or delete the contents of your USB storage
read the contents of your USB storage
read phone status and identity
receive data from Internet
use accounts on the device
change network connectivity
prevent device from sleeping
view network connections
read battery statistics
full network access
Size: 4 MB
Version: 6.34
SPONSORED