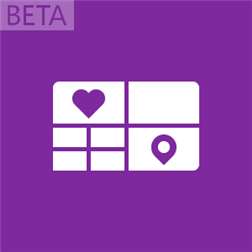 Description
Requires the Lumia Amber software update. Nokia Storyteller BETA automatically sorts all your photos, videos and cinemagraphs into interactive groups called stories. Your timeline is where you can browse all your stories and modify them, then view them as slideshows or share them with friends. You can also sort your photos and videos by location, as well as add captions to tell even more of the story. Plus, when you're looking at a photo, you can zoom out to see where you took it on a map.
Nokia Storyteller BETA – a great new way of enjoying photos and videos on your Lumia phone.
To get the latest software updates for your phone, go to Settings > Phone Update. You can also find out more about the Lumia Amber software update online at nokia.com/lumia-update.
Exclusively for Nokia Lumia
Screenshots
Info
Publisher
Nokia Corporation
Last updated
11/13/2013
SPONSORED

App requires
phone identity
video and still capture
location services
maps
media playback
data services
SD card
movement and directional sensor
HD720P (720×1280)
WVGA (480×800)
WXGA (768×1280)
Supported languages (47)
Azərbaycan dili (Azərbaycan)БеларускаябългарскиCatalàčeštinadanskDeutschΕλληνικάEnglishEnglish (United States)Español (España, alfabetización internacional)español (México)eestisuomiFilipinofrançaisहिंदीhrvatskimagyarBahasa Indonesiaitaliano日本語Қазақ한국어lietuviųlatviešuмакедонски јазикBahasa Melayunorsk (bokmål)Nederlandspolskiportuguês (Brasil)português (Portugal)românăрусскийslovenčinaslovenskiShqipsrpskisvenskaไทยTürkçeукраїнськаO'zbekchaTiếng Việt中文(简体)中文(繁體)
SPONSORED