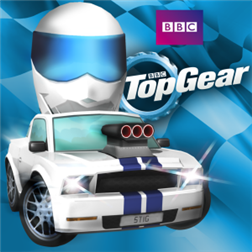 Description
Think you've got what it takes to Race The Stig and win?
Dodge traffic, jump caravans and speed through famous Top Gear locations in an epic race that will push you to your limits as you go head-to-head with The Stig.
SPONSORED

The white coated Top Gear producers have challenged you to drive against Top Gear's very own tame racing driver.
• Race in iconic vehicles from the TV show
• Customize yourself with a wide selection of helmets
• Soar over the traffic in the Rocket Robin or become invincible with the Indestructible Pickup
• Show off your high scores and challenge your friends via Facebook and Twitter
Are you a contender? #contender #racestig
Screenshots
Info
Publisher
BBC Worldwide Ltd
App requires
phone identity
music library
media playback
data services
push notification service
movement and directional sensor
web browser component
HD720P (720×1280)
WVGA (480×800)
WXGA (768×1280)
Supported languages (9)
DeutschEnglishEnglish (United States)españolfrançaisitalianoNederlandsPortuguêsрусский
SPONSORED
Saurav Saha
A simple college guy, a complete "Gamoholic" for any kind of games from pc to smartphones...Love to hang out with friends & family and a tech savvy.