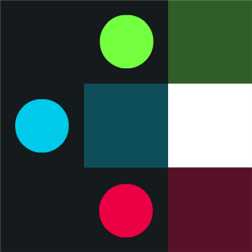 Description
Move is a free brain puzzle game, in which all the dots move together!
The dots always move unless they are blocked, to solve the puzzle, move all the dots onto the colored squares.
Play through hundreds of free puzzles. The puzzles starts off simple and laid back with 3 dots in the same color and move into super challenging puzzles with 5 colors that will guarantee to shift your mind.
Are you ready for the ultimate brain teaser that will evolve your mind?
Move dots! solve puzzles! make your brain awesome!
SPONSORED

"A Perfect Balance Between Fun, Beauty And Lasting Appeal" App Advice – Daniel Celeste
Screenshots
Info
Download size
15 MB
App requires
phone identity
owner identity
media playback
data services
push notification service
movement and directional sensor
HD720P (720×1280)
WVGA (480×800)
WXGA (768×1280)
SPONSORED