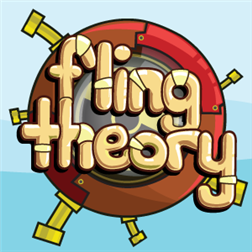 Description
Bend your brain! In Fling Theory, players solve puzzles by manipulating physics and destroying obstacles. Your weapon? Electrons! Charge atoms so your newly created magnetic field can lead you to safety.
SPONSORED

Use your brain power to solve complex puzzles and compare scores against a friend to see who will be the next Albert Einstein or Marie Curie.
You can disable ads or purchase more levels from the shopping cart on the main menu.
Screenshots
Info
Download size
13 MB
App requires
phone identity
owner identity
media playback
data services
HD720P (720×1280)
WVGA (480×800)
WXGA (768×1280)
SPONSORED