Description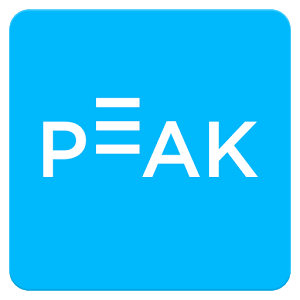 ★★★ Awarded by Google as one of the Best Android Apps in 2015 ★★★
Play the Fun, Neuroscience-Based Games of Peak, the Brain Training App that Helps You Track and Challenge Your Cognitive Skills.
SPONSORED

KEY FEATURES
● Over 30 great challenging mini games across different categories (memory, focus, language, mental agility or problem solving), all designed with the help of neuroscientists to be fun, challenging and rewarding. One new game added each month!
● Adaptive and dynamic game difficulty to keep the brain training challenging.
● Personalized daily workouts of brain game challenges in the categories that most suit your needs.
● In-depth performance tracking with insights including personal and comparative brain maps, data visualizations and per-category graphing (memory, focus, language, mental agility or problem solving).
With millions of users around the world, Peak is a personalized training program. It is specifically designed to help you track and improve your brain with memory, focus, problem solving, mental agility and language skills. You can replace Sudoku or crosswords with fun and challenging brain training games and personalized goals.
There are over 25 great challenging mini games to play, offering adaptive and dynamic difficulties, unique challenges, personalized workouts and daily goals, Peak aims to get your brain skills in tip-top shape. Peak brain training helps you train smarter with in-depth performance reviews, analytics and statistics – all simply and beautifully visualized.
USE YOUR BRAIN
You can stop playing Sudoku, crosswords or IQ games. Peak is designed to help challenge your brain skills – regardless of age, profession or lifestyle.
Findings have shown that critical parts of the brain and its operational mechanisms can and do change in ways that impact our cognitive, professional, social and personal development. This is the neuroplasticity of the brain and it is what brain training is designed for. Playing memory or focus brain games exercises the neuroplasticity of your brain.
THE SCIENCE BIT
Designed in collaboration with experts in neuroscience, cognitive science and education, Peak makes brain training fun and rewarding. Peak's scientific advisory board includes Bruce E. Wexler, M.D., Professor Emeritus at Yale School of Medicine and Founder & Chief Scientist of C8 Sciences, and Professor Barbara Sahakian FMedSci DSc, Professor of Clinical Neuropsychology at the University of Cambridge.
IN THE NEWS
The Guardian : "Its mini games focus on memory and attention, with strong detail in its feedback on your performance."
The Wall Street Journal: "Impressed with graphs in Peak that let you see your performance over time."
Techworld: "The Peak app is designed to provide each user with a profound level of insight into their current state of cognitive function."
Selected by Google as Editor's Choice
Screenshots
What's New
Hi guys: We've got a new game in our latest update!
Earth Defense joins our Problem Solving category and challenges your hand-eye coordination, planning and response control skills. Incoming asteroids are hurtling toward Earth and threatening to wipe out the planet. Your goal is to protect Earth by placing mines in the path of the asteroids. But don't block the aid packages – they give you extra time to boost your score!
Permission
Version 1.17.10 can access:
find accounts on the device
find accounts on the device
modify or delete the contents of your USB storage
read the contents of your USB storage
modify or delete the contents of your USB storage
read the contents of your USB storage
receive data from Internet
Google Play license check
full network access
view network connections
run at startup
use accounts on the device
prevent device from sleeping
control vibration
Size: 47 MB
Version: 1.17.10 
SPONSORED