Description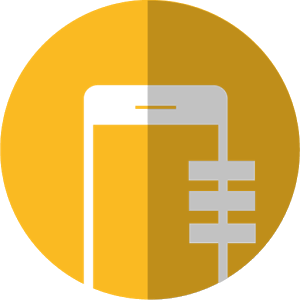 Picturesque lock screen makes your lock screen lively by setting your lock screen wallpaper using Bing Images. Apart from making the lock screen lively it makes you productive by helping you search, find and open apps, contacts, browser favorites and bookmarks right from the lock screen. If you loved the universal search on Cortana, chances are that you love the same feature through this lock screen.

Some reviews:

http://www.androidheadlines.com/2015/10/microsoft-adds-loads-features-picturesque-lockscreen.html
http://androidcommunity.com/microsoft-garage-updates-picturesque-lock-screen-with-security-options-20151002/
Picturesque is undoubtedly one of the best-looking lock screen replacement apps available for Android – Business Insider
Yet another sign that Microsoft under CEO Satya Nadella is a proudly cross-platform company –Gigaom
if you're looking for additional ways to spice up your locked device, it may be worth adding Microsoft's Picturesque Lock Screen to your list – Android Police
Key Features :
• Beautiful Bing images – Make beautiful Bing images as your lock screen wallpaper. Control the images right from the lock screen by using the info button. Click to change images, pause images, delete images and also search more about images from the lock screen.
• Bing rewards – Earn Bing rewards for the searches done on the app (feature available only in the US).
• Universal Search – If you have loved the universal search on Cortana from Microsoft, chances are that you would have wanted the same on Android. Picturesque helps you find Apps, Contacts and frequent and bookmarked websites right from lockscreen.
• Proactive Suggestions on Lockscreen – Find frequent contacts to call, message, whatsapp with one touch of the search bar on the lockscreen.
• Notifications – Find notifications from all apps organized for your convenience.
• Security – Enable pin, password and pattern lockscreen to secure your phone.
SPONSORED

• Music – Control your music player right from the lockscreen.
• Sports – In a meeting? Frustrated to check the latest Cricket scores? Just check the lockscreen to see latest scores with a single glance.
• Quick Shortcuts – Pull down to access Wi-Fi, torch, brightness etc. along with your favorite apps right on the lock screen.
• News – Swipe left for latest news by category. Read short preview and full news on the lock screen.
Few More reviews :
Gizmodo Top app of the week – Gizmodo
Business ETC top 5 app of the week – Business ETC
Picturesque may be experimental, but it's also a workaround, putting Microsoft's search engine front and center from the moment users turn on their phones – Green Bot
Check out videos created by fan users on Youtube at:
1. https://www.youtube.com/watch?v=m78-dBNBLEQ
2. https://www.youtube.com/watch?v=Nys7BJCzh60
3. https://www.youtube.com/watch?v=n_mDTum9dBQ
4. https://www.youtube.com/watch?v=n_mDTum9dBQ
5. https://www.youtube.com/watch?v=IIA6csLPrj0
6. https://www.youtube.com/watch?v=cXBzGUEwe-I
And in other languages as well:
1. https://www.youtube.com/watch?v=R5zDd8cJcqQ
2. https://www.youtube.com/watch?v=7j5hZE_Wlks
Want to help us in translating Picturesque? Please visit https://aka.ms/transp
Screenshots
What's New
– Lock screen is now more responsive
– Lock screen is now full screen (Removed the bottom black strip in 4.4 and above)
– Other Perf improvements
– Bug fixes
Permission
read your Web bookmarks and history
read your own contact card
find accounts on the device
read calendar events plus confidential information
modify your contacts
read your contacts
find accounts on the device
approximate location (network-based)
precise location (GPS and network-based)
edit your text messages (SMS or MMS)
read your text messages (SMS or MMS)
receive text messages (SMS)
reroute outgoing calls
write call log
directly call phone numbers
read call log
read phone status and identity
modify or delete the contents of your USB storage
read the contents of your USB storage
modify or delete the contents of your USB storage
read the contents of your USB storage
read phone status and identity
adjust your wallpaper size
control media playback and metadata access
receive data from Internet
update component usage statistics
disable your screen lock
draw over other apps
change network connectivity
view network connections
connect and disconnect from Wi-Fi
pair with Bluetooth devices
access Bluetooth settings
modify system settings
control vibration
run at startup
set wallpaper
full network access
prevent device from sleeping
use accounts on the device
 Size: 3MB
Version: 1.0.3
SPONSORED