Description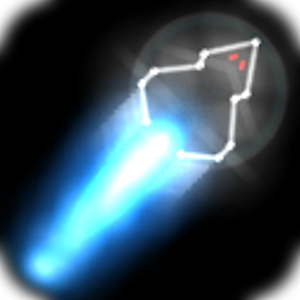 Blast your Rat Racer at extreme speed around deviously designed levels rigged with traps and puzzles. A true test of steely determination and razor sharp reflexes.
Features:
– Avoid lasers, trick switches and timer traps.
– Tear around the Daredevil Zone, using every ounce of reflexes and skill.
– Carefully navigate the Devious Zone – nerves of steel required (or no nerves).
– Dubstep goodness (music by Tim Jenkins).
SPONSORED

Tips:
– Press your finger where you want the Rat Racer to go. A longer press is more acceleration.
– Use the brake in tight spaces (press the Rat Racer).
– Avoid crashing into the green walls as this temporarily disables your racer, making it harder to get a medal.
– Turn early – it takes time to counter inertia.
– Some levels have tricks and traps. Watch the slow-mo replay after you die to see what happened.
– If you get stuck on a puzzle, play through slowly and look at the switches and signals.
Screenshots
What's New
Fixes
* Fix for keyboard not being shown on some devices. Changed behaviour to 'Force' keyboard display.
* Workaround for issue where keyboard does not appear. Skip option on New Profile screen. (Patch Release v1.1.2)
* Fixed crash bug occurring on machines with number formats that use comma for decimals (e.g. Portuguese format).
Enhancements
* Game no longer asks for player name. Just defaults to 'Me' on first start. Name can be changed / players added later.
Permission
Version 1.2.0.0 can access:
full network access
view network connections
Size: 14 MB
Version: 1.2.0.0 
SPONSORED