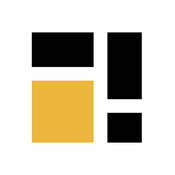 Description
* * * * * Create awesome social photos together with your friends or chat privately using your pictures with an easy-to-use private photo messenger app.
SPONSORED

** Featured on the AppStore's Front Page in more than 150 countries ** Featured by CNN, The Guardian, Wall Street Journal, MacWorld, and more …
** "Pixplit – It's like a Social Instagram", BrainStorm9
Pixplit is where social, art and creativity meet. With Pixplit you take part in a creative visual dialogue with friends you know, and people you want to know. And the results are creative collaborations that offer constant surprise, and infinite opportunities for creativity and exploration.
Features:
● Beautiful – an award winning design
● Meet creative people – follow friends and discover new like-minded people
● Instant Messenger / Chat – Send and receive private photo and text chat messages in real-time.
● Create – Pick one of the unique collage templates
● Add Photos – Import photos from your photo library or snap a photo
● Customize – add photo effects, filters and borders
● Share – Share your splits and photos to Facebook, Twitter, Instagram, Email or Camera Roll in a single click
● Discover – beautiful artistic collaborative photos
● Communicate using photos – start a visual dialog using your photos. The results are going to be surprising, artistic and inspiring.
● Optimized for all iPhone sizes. Requires iOS 5
User Praise:
● "This app is insane. Love it !! "
● "It is so entertaining creating the different splits."
● "Fun. Creative. Innovative."
We would love to hear your feedback & suggestions. Please feel free to contact us at: [email protected]
Follow us on:
http://twitter.com/pixplit
http://facebook.com/pixplit
* common name misspelling: pic split, pic-split, picsplit, pix-split, pix split, pixsplit, messanger, mesanger, mesenger
Screenshots
What's New
new services
Version: 2.9
Size: 11.5 MB
Languages: English, Dutch, French, German, Indonesian, Italian, Japanese, Korean, Malay, Portuguese, Russian, Simplified Chinese, Spanish, Thai, Turkish
Seller: Pixplit Technologies LTD
© Pixplit Technologies LTD
Rated 4+
Compatibility: Requires iOS 5.0 or later. Compatible with iPhone, iPad, and iPod touch. This app is optimized for iPhone 5.
SPONSORED