Description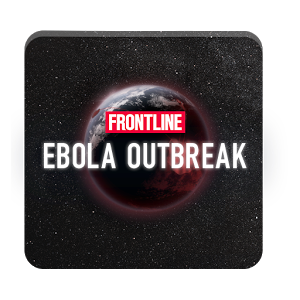 This virtual reality documentary, from FRONTLINE filmmaker Dan Edge, traces the spread of the Ebola virus during the most far-reaching outbreak in history. The experience begins in Meliandou Village, Guinea, at the tree where villagers believe the outbreak may have begun. As the virus spreads, viewers are transported to Sierra Leone, where a beloved healer's funeral sets off a chain reaction of infections. Finally, viewers visit an emergency Ebola treatment center in the Liberian capital of Monrovia, as the outbreak spirals out of control.Throughout the experience, 3D 360-degree environments are populated with interview footage of those affected by the virus. The documentary examines the causes and effects of the global threat, and what it says about our ability to manage widespread viral outbreaks in the future.
Filmed in West Africa on a stereoscopic, 360-degree camera, Ebola Outbreak: A Virtual Journey is a collaboration between FRONTLINE, Columbia University's Tow Center for Digital Journalism, and Secret Location, a content studio for emerging platforms.
This experience requires use of a Google Cardboard viewer.
For best experience, use headphones.
SPONSORED

Supported Devices: Samsung Galaxy S5,Samsung Galaxy S6, Samsung Galaxy Note 4, Nexus 5
Playback not guaranteed on other devices. 
Screenshots
Permission
Version 0.18 can access:
read the contents of your USB storage
modify or delete the contents of your USB storage
read the contents of your USB storage
modify or delete the contents of your USB storage
control Near Field Communication
Google Play license check
full network access
prevent device from sleeping
view network connections
 Size: 24MB
Version: 0.18 
SPONSORED