Hammer Bomb – Creepy Dungeons!
Description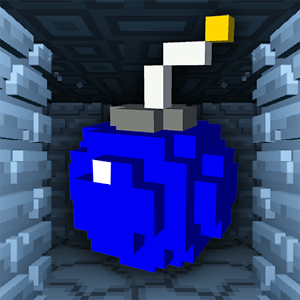 Are you ready to enter dark mazes and dungeons – full of monster hordes and traps?
Then brave the dungeon, Sir Hammer Bomb. Rescue your soldiers and find the treasure!
Hammer Bomb is a new twist on dungeon style arcade games.
Easy controls for anyone to play, but only a few will master!
Drop bombs to open secret areas to find the best treasures!
Go on quests looking for various types of treats. Cake, Pizza, Hot Dogs,
Soda, and more!
Level up and collect all 50 perks to enhance your gameplaying abilities.
Use various weapons, bows, swords, magic, and the almighty hammer!
Battle Ginormous bosses in each of the biomes.
SPONSORED

Features:
-An endless amount of mind bending mazes to escape
-Great voxel style graphics
-Easy to play, simple controls for anyone to play.
-Various weapons to use and master
-50 perks to upgrade your playing skills
-Quests to find in each maze – yummy treats!
Screenshots
What's New-Achievements and Leaderboards now fixed
Permission
Version 1.03 can access:
find accounts on the device
find accounts on the device
modify or delete the contents of your USB storage
read the contents of your USB storage
modify or delete the contents of your USB storage
read the contents of your USB storage
receive data from Internet
full network access
view network connections
prevent device from sleeping
control vibration
Google Play license check
Size: 46 MB
Version:1.03
SPONSORED