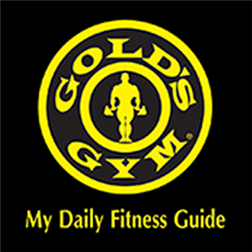 SPONSORED

Description
Get Fit and Stay Healthy with a Personal Trainer and Nutritionist. My Daily Fitness Guide is the Official Windows phone App of Gold's Gym India that helps you reach your Ideal body Weight and stay Fit. Get Exercise and Diet Plans, Log your Gym Workouts, Track your Progress and Much More.
No more excuses for not having a trainer/dietician or time to workout. Our top dieticians and trainers with years of experience have come together to give you this app and help you lose or gain weight the right way. Download it Now and see for yourself
Features Include
1. Get a Customised Workout and Diet Plan according to your weight Goal
2. Detailed Explanation of each exercise
3. Daily Work Out Reminders
4. Log Your Workout in a quick easy step
5. Track Your Progress with photos
6. Share your achievements on Facebook and get cheered by your Friends
7. Vacation Mode
Gold's Gym Update has the changed format of data storing at server side for user profile.
Screenshots
Info
Works with
Windows Phone 8.1
Windows Phone 8
App requires
appointments
contacts
phone identity
owner identity
video and still capture
location services
maps
music library
photos library
media playback
microphone
data services
phone dialer
push notification service
movement and directional sensor
web browser component
HD720P (720×1280)
WVGA (480×800)
WXGA (768×1280)
SPONSORED