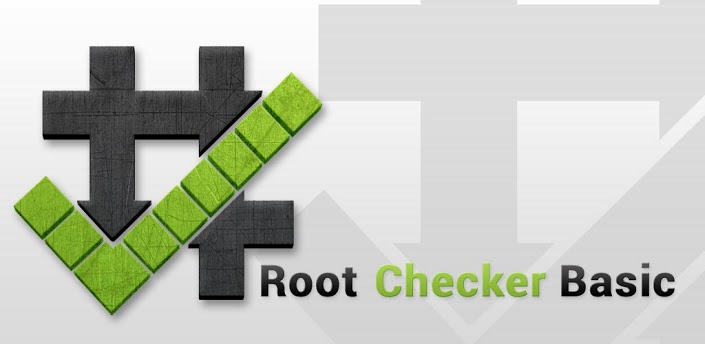 Description
**** THIS APPLICATION WILL NOT ROOT THE DEVICE AND DOES NOT REQUIRE ROOT ACCESS ****** TO LEARN ABOUT ROOT: ALL ABOUT ROOT **
**PLEASE EMAIL ME WITH QUESTIONS REGARDING MY APPLICATION. I ALWAYS REPLY!**
**** ADVANCED UI AND FEATURES IN PRO VERSION ****
This application, Root Checker (Basic), will allow the user to confirm they have proper root ( superuser ) access configured and operational.
The goal of this application is to provide even the newest Android user with a simple method to check their device for root (administrator/superuser) access.
This is a very simple application to notify the user whether or not they have properly setup root access.
This application will test the device for root access using a very simple, quick and reliable method to check for root access. The su binary is the most common binary used on Android devices to grant root access. This application will check and verify the su binary is located in a standard location on the device. This application will also confirms the proper permissions and flags on the su binary in addition to testing the access granted by the su binary.
Many times users experience issues along the route of installing, configuring and gaining root access. The process can seem complex to some and easy to others. Regardless of the user's technical skill set, Root Checker, will quickly and correctly verify whether or not root access is 100% functioning. The process of confirming root access is sometimes known by other terms such as, gaining superuser access or gaining administrator access. Root Checker covers all these terms as they relate to one core function, being able to execute commands with root access.
SPONSORED

Gaining root access varies based on manufacturer, model, and carrier. If you're searching for root access to your device, this application will not help you. If you're interested in rooting your device, please use http://www.google.com to find the appropriate rooting support areas for your specific device. Other popular web sites which provide rooting guides arehttp://forum.xda-developers.com and http://forum.sdx-developers.com.
If the Superuser or SuperSU applications are installed and working properly, they will prompt to accept or deny the root access request from Root Checker. Accepting the request will allow Root Checker to check for root access. Denying the request will result in Root Checker reporting no root access.
Please don't leave negative feedback about a concern, bug or issue! Google provides no way to reply to negative feedback in the Market. Instead, please email me, tweet me, contact me on my web site – joeykrim.com, IRC, or on the forums (XDA, RootzWiki, SDX, etc.) with your feedback, suggestions and comments!
I do my best to assist as many people as possible and appreciate all the support that has made this application successful! Thank you!
App Screenshots
Permissions
THIS APPLICATION HAS ACCESS TO THE FOLLOWING:
NETWORK COMMUNICATION

FULL NETWORK ACCESS

Allows the app to create network sockets and use custom network protocols. The browser and other applications provide means to send data to the internet, so this permission is not required to send data to the internet.
NETWORK COMMUNICATION

VIEW NETWORK CONNECTIONS

Allows the app to view information about network connections such as which networks exist and are connected.
CURRENT VERSION:5.0.6
SIZE:302k
SPONSORED