DROID COMBAT – MISSION ALPHA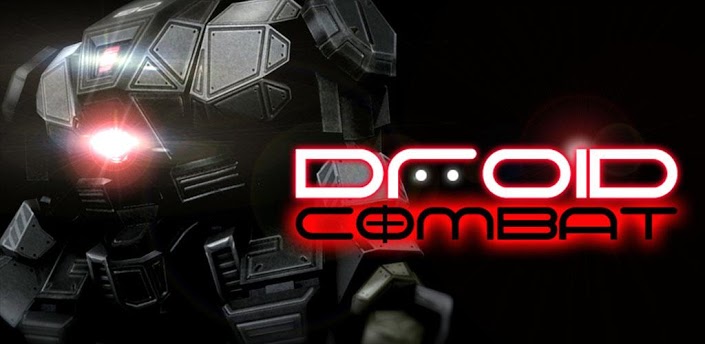 Description
Take control of a giant, augmented-reality wARrior and defend your Turf against all challengers!MULTIPLAYER ARCADE ACTION
Challenge friends to thrilling, fast-paced battles. Swipe with your finger to launch guided missiles at your opponent. Tap incoming missiles to shoot them down with your lasers.
AUGMENTED REALITY (AR)
Reveal a secret world of giant DRIOD wARriors with your phone's camera. See the opponents in your vicinity and challenge them to battle. Find hundreds of hidden weapons, ammo, and accessories nearby to power your DROID wARrior.
SOCIAL
Connect with friends via Facebook. Share your achievements with your friends and Twitter followers.
AR CAMERA
Snap pictures of your DROID wARrior towering over your location. Pose, position, and scale any way you like. Share through Facebook, Twitter, or email.
SPONSORED

REWARDING SKILL SYSTEM
Gain Turf with every battle. Level up to become taller and even more powerful.
CUSTOMIZE YOUR WARRIOR
Choose from several wARrior types. Paint your wARrior with custom skins. Equip it with hundreds of different weapons, ammo types, and accessories.
IN-APP PURCHASES
Download DRIOD Combat for free, but you have the option to purchase special mods to customize your wARrior.
Some features in Droid Combat require an Internet connection.
www.droiddoes.com/dcom
@droidlanding
By downloading this game, you agree to the Terms of Service, Privacy Policy and the License Agreement
http://www.munkyfun.com/droid-combat-end-user-license-agreement/
App Screenshots
Videos
Permissions
THIS APPLICATION HAS ACCESS TO THE FOLLOWING:
YOUR LOCATION

PRECISE LOCATION (GPS AND NETWORK-BASED)

Allows the app to get your precise location using the Global Positioning System (GPS) or network location sources such as cell towers and Wi-Fi. These location services must be turned on and available to your device for the app to use them. Apps may use this to determine where you are, and may consume additional battery power.

NETWORK COMMUNICATION

FULL NETWORK ACCESS

Allows the app to create network sockets and use custom network protocols. The browser and other applications provide means to send data to the internet, so this permission is not required to send data to the internet.

PHONE CALLS

READ PHONE STATUS AND IDENTITY

Allows the app to access the phone features of the device. This permission allows the app to determine the phone number and device IDs, whether a call is active, and the remote number connected by a call.

STORAGE

MODIFY OR DELETE THE CONTENTS OF YOUR USB STORAGE

Allows the app to write to the USB storage.

CAMERA

TAKE PICTURES AND VIDEOS

Allows the app to take pictures and videos with the camera. This permission allows the app to use the camera at any time without your confirmation.
NETWORK COMMUNICATION

VIEW WI-FI CONNECTIONS

Allows the app to view information about Wi-Fi networking, such as whether Wi-Fi is enabled and name of connected Wi-Fi devices.

VIEW NETWORK CONNECTIONS

Allows the app to view information about network connections such as which networks exist and are connected.

GOOGLE PLAY LICENSE CHECK

Google Play license check

RECEIVE DATA FROM INTERNET

Allows apps to accept cloud to device messages sent by the app's service. Using this service will incur data usage. Malicious apps could cause excess data usage.

SYSTEM TOOLS

TEST ACCESS TO PROTECTED STORAGE

Allows the app to test a permission for USB storage that will be available on future devices.

AFFECTS BATTERY

PREVENT DEVICE FROM SLEEPING

Allows the app to prevent the device from going to sleep.
VERSION:1.3.4
SIZE:52M
SPONSORED