Selling Services on Amazon
Description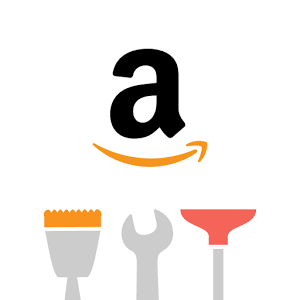 This app is for business owners registered to sell services to Amazon customers, as well as technicians approved to do the work. To use this app your business should be registered with Selling Services on Amazon, and will need your Seller Central login ID and password. To apply to sell your business's services on Amazon, visit https://go.amazonservices.com/applytosellservicesapp.html.With the Selling Services on Amazon app, you can review service requests, communicate with customers, confirm appointments, complete jobs, and much more. Selling Services on Amazon provides actual jobs and easy-to-use tools, such as this app, so you can focus on what you do best—delighting customers.
SPONSORED

Benefits of Selling Services on Amazon:
• Access to Amazon customers: Showcase your services to the wide base of Amazon shoppers, right in your neighborhood, who are looking for services like yours.
• High-rated pros only: This program is invitation-only, so you'll only compete with top-rated pros, instead of every other service professional in town.
• No up-front costs: There's no charge to sign up and no charge to list your services. And, best of all, you'll only pay us when you get paid.
• No lead fees: Don't waste time chasing leads. When you sell your services on Amazon, you'll get actual orders directly from customers.
Screenshots
Permission
Version 3.0.3 can access:
find accounts on the device
add or remove accounts
find accounts on the device
modify or delete the contents of your USB storage
read the contents of your USB storage
modify or delete the contents of your USB storage
read the contents of your USB storage
receive data from Internet
full network access
view network connections
control vibration
prevent device from sleeping
use accounts on the device
create accounts and set passwords
Size: 3 MB
Version: 3.0.3
SPONSORED