Description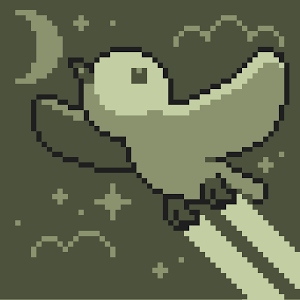 Endless Doves – Collect Doves, Don't Crash!He dreams of flying…Who is he? Why does he crash? How does he fly? That doesn't matter! What does matter is obsessive bird collecting!!
SPONSORED

Collect those birds and beat the scores of friends and people you don't even know! Brag on the usual usual social network hangouts then collect even more birds and do it all over again!
Don't like doves? We have you covered! Using the doves as a crude form of currency (Dove Dollars?) you can unlock a whole other host of flying things! Like Pelicans and Chickens!….shhhh.
It's based on our hit game '8 bit Doves' which is level based and not free. If you like this there's a good chance you will like that too so skip coffee one day and buy that instead!
You play with only two buttons which means they are big and easy to hit with your thumbs. But then it's one of those super hard 'argh I hate this…but must have one more go' type of games too so yeah.
That's about it…if you read this far you may as well hit the download button. enjoy 🙂 or don't…it's free so you can always delete it again.
Screenshots
What's New
– Immersive mode support!
– Various bug fixes
– Christmas update
Permission
Version 1.3.1 can access:
Size: 12 MB
Version: 1.3.1
SPONSORED