Description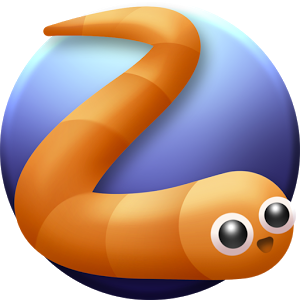 Play against other people online! Can you become the longest player?Watch out – if your head touches another player, you will explode and then it's game over. But if you get others to run into YOU, then THEY will explode and you can eat their remains!
In slither.io, you have a fighting chance even if you're tiny! If you're a nimble navigator, you can swerve in front of a much larger player to defeat them – no matter what size you are!
The longest player of the day gets to set a victory message that the ENTIRE WORLD will see!
SPONSORED

Screenshots
What's New
New skins!
Faster rendering!
Fixed a lag bug!
New control method available! It works like a mixture between a joystick and a mouse. You can try it out if you tap the settings icon in the top right corner!
Permission
This app has access to:
read phone status and identity
modify or delete the contents of your USB storage
read the contents of your USB storage
modify or delete the contents of your USB storage
read the contents of your USB storage
read phone status and identity
disable your screen lock
full network access
prevent device from sleeping
view network connections
Size: 16 MB
Version: 1.2.8
SPONSORED