Description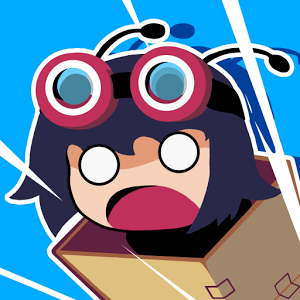 "The game is absolutely fantastic" – 4/5 – TouchArcade"Sky Chasers is a lovely and imaginative little game" – 8/10 – Pocket Gamer Silver Award
Experience your inner child as you start exploring a breathtaking magical world in a cardboard box, starring Max. Prove to your friends you are a true Sky Chaser.
Features:
• Go on an epic adventure with hours of gameplay and a storyline
• Explore worlds designed in beautiful pixel art with unique enemies, puzzles and challenges
• Intuitive easy-to-play two touch controls
• Unlock different ships
• Retro inspired music by Maxo
Future updates will bring you more levels!
SPONSORED

Screenshots
What's New
v1.1.6
*Integration of Google Play Saved Games
v1.1.4
*Minor bugfixes and performance improvement
v1.1.3
*Decreased file size, prevents crashing on Galaxy S2
*Some minor bugfixes
v1.1.1 Bugfixes:
* Fixes "505 / Duplicate Provider Authority" bug during installation.
* Ads on checkpoints not working on Android 4.x
Permission
Version 1.1.6 can access:
find accounts on the device
find accounts on the device
approximate location (network-based)
read phone status and identity
modify or delete the contents of your USB storage
read the contents of your USB storage
modify or delete the contents of your USB storage
read the contents of your USB storage
read phone status and identity
receive data from Internet
full network access
view network connections
control vibration
prevent device from sleeping
use accounts on the device
Size: 31 MB
Version: 1.1.4
SPONSORED