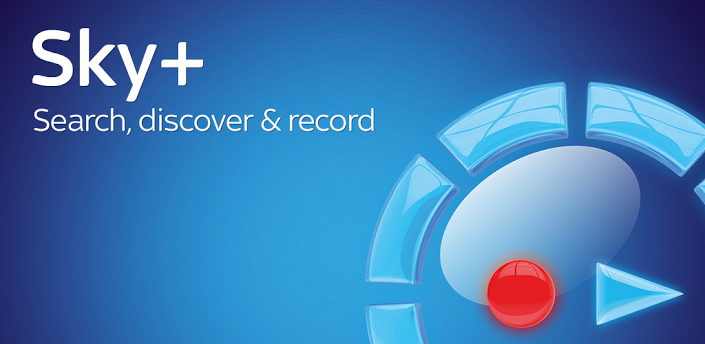 Description
Sky+ is the ultimate way to discover and manage your entertainment so you can enjoy TV your way.You can visit us at sky.com/skyplusapphelp or contact us via 
[email protected]
 if you would like to suggest new features or need any help.
For all Android users (OS 2.2 and above)
KEY FEATURES:
• TV GUIDE – Full seven day listings for all your Sky TV channels.
• REMOTE RECORD – Set your Sky+ box to record your favourite TV programmes on the move.
• SERIES LINK –Record an entire TV series with a touch of button and don't miss an episode again (you'll need a Sky+HD box).
• ENHANCED SEARCH – Search for shows, movies, actors, sports, channels and more
• HIGHLIGHTS – Our pick of the very best TV programmes available this week.
• OTHER AIRINGS – Quickly see when else a show is airing to help you avoid any clashes.
• RECOMMENDATIONS – View programmes you may also like.
• FAVOURITES – Create your own TV Guide, by saving your favourite channels.
And when the tablet/mobile is connected to the same broadband network as the Sky+HD box you'll also have these enhanced features:
• REMOTE CONTROL – Swipe to rewind, & fast forward, tap to pause / play what you're watching on your TV. Swipe up or down to change channels, or if you know the channel number just type it in.
• PLANNER MANGEMENT – See and manage all your recordings in your Planner, view them by genre, add a series link or delete a programme you no longer want all without interrupting viewing on the TV. Once you've found a show you want, just press Watch and it will start playing on your TV.
• ON DEMAND: Browse the full on demand service and download programmes to a compatible Sky+HD box.
Requirements –
To use the enhanced features you will need a compatible Sky+HD box and to connect your box to your broadband router either with an Ethernet cable or a Wireless Connector. Then make sure your Android device (OS 2.2 and above) is on the same broadband network. You do not need an HD subscription. Please see the Help section of the app for more details.
In order to use Remote Record you will need to register your Sky iD with the service at sky.com/remoterecord and simply follow the instructions. Please note that requests require 30 minutes notice before the start of recording.
Series Link is only available to customers with a compatible Sky+HD box.
All recordings are FREE, however mobile network and/or Wi-Fi charges may apply.
Help –
If you're having issues with Remote Record or connecting the app to your Sky+HD box please visit our dedicated help pages;
http://help.sky.com/tv/recording/remote-record-troubleshooting
You can also drop us a line if you experience any problems. Our email address is[email protected]
SPONSORED

App Screenshots
Permissions
THIS APPLICATION HAS ACCESS TO THE FOLLOWING:
NETWORK COMMUNICATION

FULL NETWORK ACCESS

Allows the app to create network sockets and use custom network protocols. The browser and other applications provide means to send data to the internet, so this permission is not required to send data to the internet.

STORAGE

MODIFY OR DELETE THE CONTENTS OF YOUR USB STORAGE

Allows the app to write to the USB storage.
NETWORK COMMUNICATION

VIEW NETWORK CONNECTIONS

Allows the app to view information about network connections such as which networks exist and are connected.

VIEW WI-FI CONNECTIONS

Allows the app to view information about Wi-Fi networking, such as whether Wi-Fi is enabled and name of connected Wi-Fi devices.

SYSTEM TOOLS

TEST ACCESS TO PROTECTED STORAGE

Allows the app to test a permission for USB storage that will be available on future devices.
VERSION:3.0.2
SIZE:5M
SPONSORED