Sounds – Music for Instagram
Description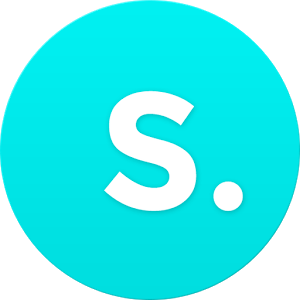 Discover and Share Music on Instagram (Instasound), Snapchat (Snapsound) or Facebook Messenger with Sounds.
Listen to curated playlists from the best: The Fader, Yard, Rinse FM and thousands of trending artists and music labels.
Sounds app is used by thousands of Artists (Brodinski, Joey Bada$$), Music Labels (UMG, Warner, Sony, Bromance, Dim Mak) and Fans around the world !
SPONSORED

The Sounds Keyboard is a new, fast and beautiful way to share your favorite music with your friends within any app! You can share music on Instagram, Snapchat, Facebook Messenger and even Tinder!
Highlights
• Instasound – Share Music on Instagram!
• Snapsound – Share Music on Snapchat! Shoot Snapchat videos while the music is playing.
• Spotify – Discover and Share music from Spotify!
• Spotify Connect – You can now link your Spotify premium account to Sounds to listen to full songs and enjoy your Spotify playlists!
• Profile – Keep track of all the sounds you are sharing and liking!
• Daily Sounds – Discover the best new music, every day.
• Music Cards – Beautiful music player.
Music Genres:
Alternative, Ambient, Classical, Country, Dance, Deep House, Disco, Dubstep, Electronic, Hip Hop, Jazz, Latin, R&B, Rock and many more!
*Sounds is a compliant 3rd-party API client for various legal music services.
All music are provided by the public third-party media service Spotify. All trademarks and copyrights belong to their respective owners and are used here under the terms of Fair Use and the Digital Millennium Copyrights Act (DMCA).
—
Help us by suggesting new sounds and improvements at [email protected]
Please leave us a review if you like using Sounds <3
—
Need some help ? You have some suggestions or you just want to talk about music ? Email us at[email protected]
—
• We produced and own the album artworks used in our Play Store listing. Yard Lab Mix is produced by SOUNDS. https://soundcloud.com/sounds_app/sets/yard-lab-mix-w-sounds-app
• SOUNDS. and Vimies are registered trademarks. SOUNDS. is not affiliated with Instagram, Snapchat or Spotify.
• We have an explicit authorization from SoundCloud to stream from their API.
• SOUNDS. STREAMS ONLY SAFE AND LEGAL CONTENT FROM SPOTIFY AND SOUNDCLOUD. THERE IS NO SEXUALLY EXPLICIT MATERIAL. IT IS A MUSIC APP. WE DO NOT HOST ANY CONTENT.
• If you download a copy of any content, you must retain all copyrights and other proprietary notices contained in or on such content and material. Any material downloaded through this app is accessed and viewed at your own discretion and risk. You will be solely responsible for and hereby waive any and all claims from us.
• We fully comply with Spotify API. We only access free to use previews on Spotify.
• We DO attribute the User Content to the Uploader.
• We ONLY access User Content that has been enabled for third party app like ours by the Uploader. We DO NOT use any private API.
• SOUNDS. is a registered trademark.
• We own and create all of our assets ourselves (title, description, logos, screenshots), and we do NOT include unauthorized usage of protected works belonging to a third party.
Screenshots
What's New
You can now purchase a pro account to unlock all features and remove ads.
Permission
Version 1.20.0 can access:
find accounts on the device
find accounts on the device
read your contacts
read phone status and identity
read the contents of your USB storage
modify or delete the contents of your USB storage
read the contents of your USB storage
modify or delete the contents of your USB storage
read phone status and identity
receive data from Internet
view network connections
full network access
run at startup
control vibration
prevent device from sleeping
Size: 33 MB
Version: 1.20.0
SPONSORED