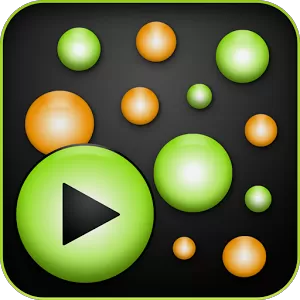 SPONSORED

Description
Sound Seeder is a Music Player, that streams your music to other Android devices via Wi-Fi.
Listen to your music on your phone and connect additional Android devices as wireless speakers. All connected speakers play your song simultaneously and in sync as one large sound system.
Run SoundSeeder Music Player on your device and install the SoundSeeder Speaker (https://play.google.com/store/apps/details?id=com.kattwinkel.android.soundseeder.speaker) additonally on any device (beginning with Android 2.2) you want to connect.
• Stream and spread your music at home or on your party to multiple devices in different rooms.
• Start a portable Hotspot and listen to your music via SoundSeeder on multiple devices wherever you want.
• Similar to Samsung Group Play – Share Music™
Initially Sound Seeder Player is running in a demo mode.
In the demo mode you can connect one Speaker for up to 4 minutes, as often as you want to.
To connect Sound Seeder to multiple devices simultaniously and for longer than 4 minutes you have to upgrade the SoundSeeder Player via GooglePlay.
Supported Media Forrmats
– mp3, mp4, m4a, aac, 3gp, ogg, flac
Known issues:
1) Some Android devices (like Nexus 4) have trouble with their wi-fi connection when the device enters the suspend mode:
https://code.google.com/p/android/issues/detail?id=42272
If your connection is lost, when your device suspends, try the following steps:
– Go to settings and set option "Stay awake" to avoid standby mode
– In your Wi-Fi settings set "Keep Wi-Fi on during sleep" to "Always"
– In your Wi-Fi settings deactivate "Wi-Fi optimization"
– Connect your device to the power adapter while using SoundSeeder to prevent standby mode
2) The automatic discovery of SoundSeeder Speakers / Players does not work on some devices, while they are suspended.
Solution: Activate the screen to wake up the device and restart the device search.
3) The playback of SoundSeeder is asynchronous or lacking
Possible solutions:
– Check the Wi-Fi signal strength and traffic load. A dedicated protable HotSpot for SoundSeeder might result in a better performance.
– Pause the playback of the SoundSeeder Music Player for a short moment and restart it some seconds later.
– Wake up asynchronous SoundSeeder Speakers from standby mode and restart the playback.
– Go to settings and set playback priority to "gapless". Please note that this setting may result in asynchronous playback!
If you have any questions or problems with SoundSeeder please send us a short description of your problem, the model name of the affected android device and the installed android version to
[email protected]
or visit us at
http://forum.xda-developers.com/showthread.php?t=2392672
Screenshots
What's New
v0.7:
– New option to keep device awake. Use this setting if SoundSeeder looses the connection, when the device goes in standby.
– Bugfixes and connection improvements
v0.6
New:
– Homescreen widgets to control playback and manage connected speakers
Fixed:
– Minor bugfixes
– Improved handling of lost Wi-Fi connection
During the beta phase, the SoundSeeder Premium version is available for an introductory offer!
Download
Version:0.7
Size:2.5M
SPONSORED