Description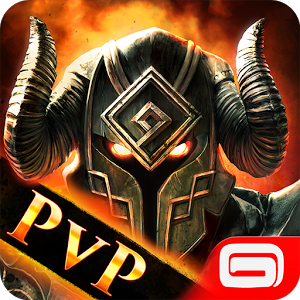 Do you fight for good? Or for the gold?
With the world enveloped by darkness, justice demands a high price. So join forces with millions of Bounty Hunters online for the most intense hack-and-slash adventure yet!
AN EPIC SOLO CAMPAIGN
o Hunt down monsters and villains through all 69 missions of this expansive story.
o Discover a variety of environments, from the shattered realm of Valenthia to the cold and barbarous Valen Outpost.
SPONSORED

FIGHT WITH FRIENDS
o Rally up to 3 other players to fight side-by-side in co-op mode.
o Hire friends as Allies to help you along your journey of vengeance.
UNLOCK LEGENDARY POWERS
o Wield over 900 pieces of armor and weaponry.
o Unleash hundreds of devastating spells and skills.
o Master the Elements by strategically equipping the best spells and gear for each mission.
BUILD, DEFEND & RAID
o Protect your loot with over 60 Trap Rooms and 230 different Minions.
o Craft more powerful defenders by collecting Minion Shards in co-op mode.
o Upgrade your Trap Rooms and DARE your rivals to try and break through.
ALWAYS A NEW CHALLENGE
o Take on Daily and Weekly Events for more fun and huge rewards.
o How far can you go in the Trial of Elements?
o Climb the Leaderboard to earn mighty rewards in the Wanted Challenges.
o Unlock unique rewards in special seasonal events.
Screenshots
What's New
– Discover the Guild Wars in our new PvP mode, and proudly wear your colors to reap the most powerful gear sets and other cool rewards!
– Rally the team of your favorite YouTuber in a competitive global event, and get a chance to lay your hands on the finest gifts!
– Unleash the power of new pieces of Tier-6 gear!
– Enjoy an improved co-op mode and join a party mid-game!
– Enter 3 new missions as part of our ever-expanding storyline!
Permission
Version 1.9.1b can access:
find accounts on the device
find accounts on the device
approximate location (network-based)
read the contents of your USB storage
modify or delete the contents of your USB storage
read the contents of your USB storage
modify or delete the contents of your USB storage
Wi-Fi connection information
receive data from Internet
full network access
view network connections
prevent device from sleeping
control vibration
run at startup
Size:34 MB
Version: 1.9.1b
SPONSORED