Description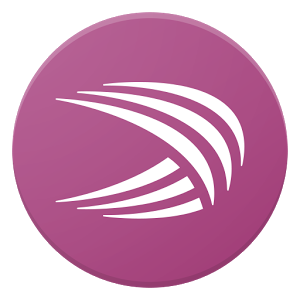 SWIFTKEY NEURAL ALPHA
SwiftKey Neural Alpha is an experimental keyboard app that uses artificial neural networks to predict and correct your typing.
** Please note – keyboard currently supports English (US) only and is an early-stage alpha **
** To use our main app, please search for SwiftKey Keyboard on Google Play **
The app leverages the power of artificial intelligence to offer you smarter and more meaningful suggestions in the context of what you're writing. Neural networks are a subfield of artificial intelligence inspired by the structure and operation of the human brain.
BETTER PREDICTIONS & CORRECTION
SPONSORED

• Understands word similarity
• Analyses longer sentence context
• Understands complex word relationships
NEURAL NETWORKS INNOVATION
• Employs next-generation language models
• Uses deep learning techniques
• Graphics Processing Unit-accelerated (where possible)
• Optimized for Android 4.4+
FIND OUT MORE
For more information on how SwiftKey uses Neural Networks, please visithttp://www.swiftkey.com/neural.
** This application is an experimental alpha project from SwiftKey Greenhouse. Ongoing support, updates and fixes are not guaranteed. **
** Please note, the use of neural networks is computationally challenging and intended for more powerful smartphones. Performance may not be optimal on all devices. **
Screenshots
Permission
find accounts on the device
find accounts on the device
read your contacts
read your text messages (SMS or MMS)
read phone status and identity
modify or delete the contents of your USB storage
read the contents of your USB storage
modify or delete the contents of your USB storage
read the contents of your USB storage
read phone status and identity
receive data from Internet
control vibration
run at startup
prevent device from sleeping
view network connections
full network access
 Size: 8.3MB
Version: 2.7.2  
SPONSORED