Description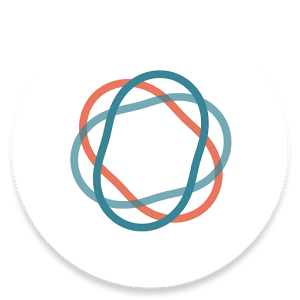 THE WAY BANKING SHOULD BESimple offers awesome support, simplified budgeting tools, and most importantly, financial peace of mind. We believe you should be proud of your bank. Download the app and open your account today.
========
IN THE NEWS
SPONSORED

"A Financial Service for People Fed Up With Banks" — New York Times
"Want to Dump Your Bank? Now There Is an App for That" — Wall Street Journal
"I Stopped Using Regular Banks For Two Weeks — And I'm Never Going Back" — Business Insider
"Hack Your Way to Saving Money by Hiding How Much You Really Have" — Wired
"15 best financial sites and apps" — CNN Money
"Best money saving websites" — Good Housekeeping
"Simple offers better customer service, financial management tools, practically no fees, and a great smartphone app." — Lifehacker
========
SEE YOUR SPENDING AS IT HAPPENS
In seconds you'll receive confirmation of each purchase via push notification. Personalize transactions with memos, hashtags and location information. It's like a digital receipt you never have to file away.
KNOW WHAT'S SAFE-TO-SPEND®
With Safe-to-Spend, you'll know how much you can safely spend today without hurting yourself tomorrow. We factor in upcoming bills, scheduled transactions, and transfers, then do all the math, so you don't have to.
SAVE MONEY EVERY DAY. AUTOMATICALLY.
Goals helps you balance regular monthly expenses, lifelong dreams, and everything in between. We put money aside every day, and subtract that from your Safe-to-Spend. When you're saving every day, you'll be amazed how fast you reach your Goals.
TRANSFER MONEY INSTANTLY. FOR FREE.
Simple Instant makes paying back your friends a snap. Never put multiple cards down at the dinner table again.
GET SUPPORT FROM A REAL PERSON. FAST.
Customer service isn't an afterthought, it's at the core of everything we do. Urgent question? Call us and we'll pick up. Don't need an immediate answer? Message us from within the app and we'll get back to you, usually in a couple of hours. No script, no phone menus—just real people helping you.
SECURITY IS FUNDAMENTAL TO SIMPLE
Your funds are FDIC insured to at least $250,000 through our partner bank, The Bancorp Bank, Member FDIC. If your card is ever lost or stolen, you can block it right from your desktop or mobile device. Simple uses the latest encryption to protect your information. We never compromise on security.
=======
READY TO REPLACE YOUR BANK?
Get the smarter way to spend and save!
=======
Banking Services provided by The Bancorp Bank, Member FDIC. The Simple Visa® Card is issued by The Bancorp Bank pursuant to a license from Visa U.S.A. Inc. and may be used everywhere Visa debit cards are accepted.
Screenshots
What's New
In version 2.4.0:
Today's update is brought to you by…you being amazing and helpful! We've got a handful of fixes based on your reviews:
– Nexus 5X users will no longer get inverted photos when depositing checks.
– If you've had issues with slow unlocks, this should help: sign out and back in after updating.
– We fixed a crash happening to folks on a small number of Samsung devices. Brighter days ahead!
Permission
find accounts on the device
read your contacts
find accounts on the device
approximate location (network-based)
precise location (GPS and network-based)
modify or delete the contents of your USB storage
read the contents of your USB storage
modify or delete the contents of your USB storage
read the contents of your USB storage
receive data from Internet
full network access
view network connections
control vibration
read Google service configuration
install shortcut
prevent device from sleeping
 Size: 6MB
Version: 2.4.2  
SPONSORED