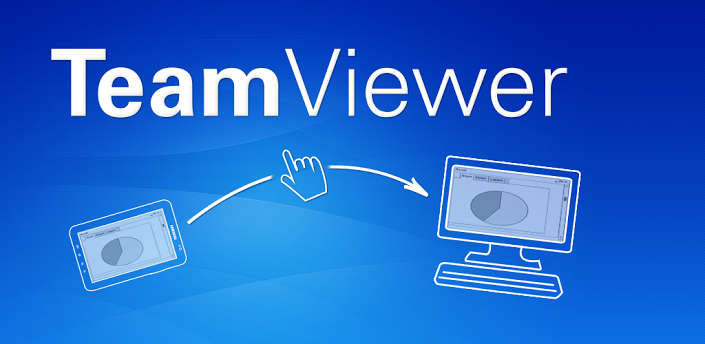 Description
Mobile and flexible: remotely access computers from your android device!
Easily support friends and family when they have computer problems – no matter where you are. You can also benefit from gaining access to your private home computer to edit documents or use particular software while you are on the road.more Features
—————————–
– Both spontaneous support for friends & family and access to unattended computers (Windows, Mac, Linux) are possible – also during a telephone call
– Transfer files from your Android mobile device to any computer and vice versa
– Conveniently control remote computers using the multi-touch gestures: left click, right click, drag & drop, scroll wheel, zoom
– Complete keyboard control incl. special keys such as Ctrl, Alt, Windows®
– Meets highest security standards: 256 Bit AES Session Encoding, 1024 Bit RSA Key Exchange
– Effortlessly access computers behind firewalls and proxy servers
– Automatic quality adjustment
– Remotely reboot the computer
– Overview of friends and computers that are online – via the integrated computer list
– Tablet ready
Private use
—————————–
TeamViewer Free is intended for private use only, e.g. to access your private computers or help friends with their computer problems.
Quick Guide
—————————–
1. Install and start TeamViewer Free from Google Play
2. Install and start TeamViewer full version on your computer (download under www.teamviewer.com)
3. Enter your computer's TeamViewer ID and password directly in the TeamViewer interface on your Android device to connect.
Touch interactions: http://www.youtube.com/watch?v=4IlXZPVEIos
SPONSORED

Keyword: VNC, RDP, Remote Control, Remote Desktop
App Screenshots
Videos
What's New
What's in this version:
• "Best fit" changes the remote resolution to best fit your device screen
• Fixed double click
• Fixed right clicking by mistake
• Important info:
. • right click = Tap and hold
. • next monitor = monitor shortcut icon on session toolbar
. • open keyboard = double tap on minimized session toolbar
• Other minor fixes
• All new input method for Tablets:
. • Control the computer with direct touch gestures instead of moving the cursor
. • Connected to Windows 8: Use the Windows 8 native gestures
Permissions
THIS APPLICATION HAS ACCESS TO THE FOLLOWING:
NETWORK COMMUNICATION

FULL NETWORK ACCESS

Allows the app to create network sockets and use custom network protocols. The browser and other applications provide means to send data to the internet, so this permission is not required to send data to the internet.

PHONE CALLS

READ PHONE STATUS AND IDENTITY

Allows the app to access the phone features of the device. This permission allows the app to determine the phone number and device IDs, whether a call is active, and the remote number connected by a call.

STORAGE

MODIFY OR DELETE THE CONTENTS OF YOUR USB STORAGE

Allows the app to write to the USB storage.
NETWORK COMMUNICATION

VIEW NETWORK CONNECTIONS

Allows the app to view information about network connections such as which networks exist and are connected.

VIEW WI-FI CONNECTIONS

Allows the app to view information about Wi-Fi networking, such as whether Wi-Fi is enabled and name of connected Wi-Fi devices.

SYSTEM TOOLS

TEST ACCESS TO PROTECTED STORAGE

Allows the app to test a permission for USB storage that will be available on future devices.

AFFECTS BATTERY

PREVENT DEVICE FROM SLEEPING

Allows the app to prevent the device from going to sleep.
VERSION:8.0.1055
SIZE:10M
SPONSORED