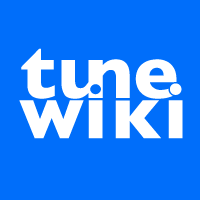 The Music Player with Synced Lyrics in any language
The only music player where you can get, share and talk about lyrics and music.
* Listen to any music with synced lyrics
* Share lyrics from your favorite songs with your network of friends
* Get lyrics instantly translated into 40+ languages
* What does that song mean? Comment on and discuss the meaning of lyrics and songs
* Discover new music in your SongBox – songs that are being played and recommended by your friends
* Explore Song Maps and real-time Top Charts to discover popular songs nearby and around the world
Publisher
TuneWiki, Inc.
Download size
5 MB
SPONSORED

Works with
Windows Phone 8
Windows Phone 7.5
App

requires
phone

identity

owner

identity

location

services

photo

, music, and video libraries

data

services

camera

HD720P (720×1280)
WVGA (480×800)
WXGA (768×1280)
SPONSORED