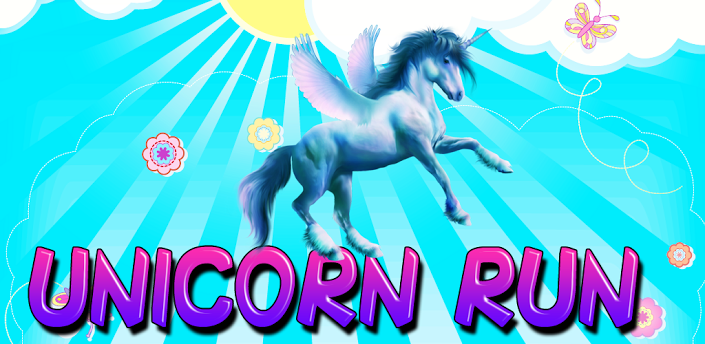 SPONSORED

Description
Help the unicorn to run away and escape over the rainbow. You can give him magical powers, and make him jump or fly over and under obstacles. Do not let him lose the race and become extinct! Unicorn run is the best unicorn game on google Play.Let the unicorn run, jump and fly away to freedom by avoiding many challenging obstacles. Unicorn Run comes with several levels of fun for the entire family. Enjoy this game with your loved ones. It is a fun family game. Help the unicorn dash through the forest, across the lake, Rain Forest.Unicorn Run is similar to other jumping, arcade games only more fun. There are definitely other unicorn games out there, but this one is more fun and more addicting. There is not Unicorn apocalypse simply Unicorn dashing to end of the levels. No unicorn fights or unicorn attacks, simply running and jumping.
Unicorn Run has the most dynamic unicorn with awesome looking unicorn colors and Unicorn Dashes through the levels as you help the unicorn dash through levels. Help Unicorn run, Jump and fly through all the levels.
App Screenshots
What's New
What's in this version:
Added Better Tablet Support.
Permissions
THIS APPLICATION HAS ACCESS TO THE FOLLOWING:
NETWORK COMMUNICATION

FULL NETWORK ACCESS

Allows the app to create network sockets and use custom network protocols. The browser and other applications provide means to send data to the internet, so this permission is not required to send data to the internet.
NETWORK COMMUNICATION

VIEW NETWORK CONNECTIONS

Allows the app to view information about network connections such as which networks exist and are connected.
VERSION:1.1
SIZE:7.1M
SPONSORED