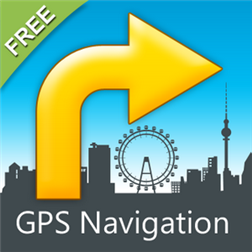 Description
GPS Voice Navigation Free provides turn-by-turn voice driving navigation using Google ® Maps.
Features:
* Handy dashboard with estimated time of arrival, time and distance traveled and more
* Voice Instructions
* Favorites
* Works with metric (km) and imperial (miles) units
* Integrate as navigation app (WP8)
* Pin to start
With GPS Voice Navigation Free, you get all the important driving information shown right on the map. Add to this spoken turn-by-turn directions and you are ready to go anywhere!
SPONSORED

App interface and navigation instructions are available in English, French, Italian, German, Spanish, Portuguese, Russian and Bulgarian
Join us on Facebook: https://www.facebook.com/GPSVoiceNavigation
Note: GPS Voice Navigation Free is meant to aide your trip. You are advised not to rely solely on the suggested routes and directions and to exercise judgment using this app. Melon AD cannot be held responsible for any inaccuracies or for damages caused by the use of this software.
Screenshots
Info
Download size
18 MB
Works with
Windows Phone 8
Windows Phone 7.5
App requires
contacts
phone identity
owner identity
location services
maps
media playback
data services
movement and directional sensor
speech
HD720P (720×1280)
WVGA (480×800)
WXGA (768×1280)
Supported languages (9)
българскиDeutschEnglishEnglish (United States)españolfrançaisitalianoPortuguêsрусский
SPONSORED
More Free Games & Apps Downloads: