Description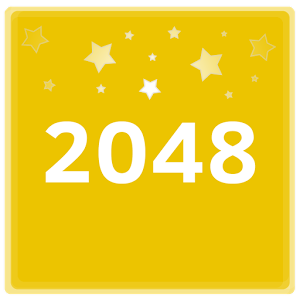 Fun and addictive mobile version of 2048 game and most perfect 2048 number puzzle game for Android!
Explore deep challenge for your mind!
-HOW TO PLAY-
Swipe to move the tiles, when two tiles with the same number touch, they merge into one. When a 2048 tile is created, the player wins! 8 .. 16 … 1024 .. 2048
[GAME FEATURES AND ADVANTAGES]
+ Super 2048 Multiplayer mode
+ Game is automatically autosaved
+ Three unique game modes
+ Unlimited Undo mode
+ Survival Time mode
+ X-tile mode
+ Night theme for playing in bed
+ Leaderboards & Achievements
+ Crispy sounds and settings
+ Animation controls
+ Beautiful and simple UI
+ Easy share with friends option
+ Keep playing for High-score after collected 2048 tile
+ Game supports all android 2.2+ and above devices
+ Best 2048 Android version implementation!
+ Frequent game improvements based on your feedback
Permissions FAQ:
External storage permission asked for storing game cache
Internet state permission is needed for 2048 Multiplayer mode.
…We're Listening To You…
[Improvements history]
+Noticeable performance improvements on all devices
+Added Google Play Leaderbooard
+Added option to save game state and continue later on
+Added possibility to continue game after collected 2048 tile
+Added 2 Game modes Pro/Beginner
+Added Sounds & Music
+Added Night mode
SPONSORED

Enjoy game!
Thanks to Gabriele Cirulli for such amazing game idea!
Screenshots
What's New
Improved Battery life
Removed not necessary permissions(was added previously for debugging from test build by mistake)
Polished game for Lollipop Android users
Follow us: https://www.facebook.com/2048game
Have Fun & Enjoy Game!
Permission
This app has access to:
full network access
view network connections
Size: 9 MB
Version:6.46
SPONSORED