Description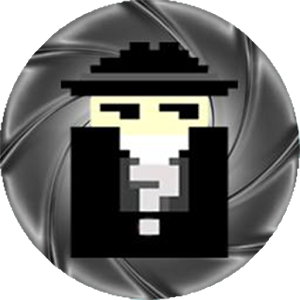 A fun game to play with your friends!
Find out who the spy is before they find your location!The default list of locations and roles was a list my friends and I created, you can change it yourself through instructions within the app.For an extra fun location, add the following: UNKNOWN;SPY;SPY;SPY;SPY;SPY;SPY;SPY;SPY
This is what my friends and I call "spy school", where every player is a spy, there is NO location, and the first person to guess that this round is "spy school" wins the round.
Time limit is based on number of players x 1 minute. E.g. 5 players = 5 minutes. 3 players = 3 minutes. There is no alarm to when the time limit is reached, please watch it yourself.
SPONSORED

Why to use this app:
1. ITS SPYFALL! OFFLINE!
2. Light weight, no unnecessary features.
3. Can select from 1-8 players!
4. Can custom edit the locations and roles yourself! (Instructions inside the app)
5. Optimized for all phone screen sizes! (Tablet not optimized yet, don't have one on me)
6. FREE! NO ADS!
Quick summary of rules:
-There is one spy among the players.
-The spy does not know the "location" that other players are in
-All other players have the SAME location
-Objective of spy: Find out the location (30 locations)
-Objective of others: Find the spy without leaking the location.
-If spy finds out the location, he/she wins immediately.
-One player starts off the game by asking another person (of their choice) a question.
-The only rule that applies to questioning is that you may only ask ONE question, and cannot continue to ask once the player has answered.
-You may answer the question in any way you want.
-The last person who got asked a question asks the next question.
-The other players can vote to shoot a player they think is a spy at any time, as long as EVERY other player agrees.
-Continue asking questions until the time is up, the spy guesses the location, or the other players vote on shooting the spy.
-If the spy guesses the location, they win automatically.
-If the other players incorrectly guess the spy at the end, the spy automatically wins (doesn't need to know the location)
Use google to clear up any unclear instructions, I wrote this up from the top of my head :).
If you have any questions regarding the app itself, feel free to contact me via email.
Change log:
v1.3:
-Fixed up bugs
-Added more info within app.
v1.2:
-Scrollable player select screen for smaller screen sizes.
Screenshots
What's New
-Fixed bugs.
-Updated info within app.
Permission
Version 1.3 can access:
modify or delete the contents of your USB storage
read the contents of your USB storage
modify or delete the contents of your USB storage
read the contents of your USB storage
Size: 1 MB
Version: 1.3
SPONSORED