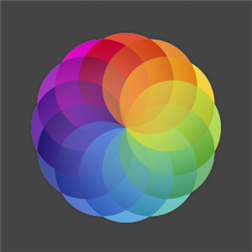 Description
Afterlight is the perfect image editing app for quick and straightforward editing. Our simple design, paired with powerful and snappy tools, will give you the look you want in seconds. Take us with you on your next adventure.
Download now and look forward to free content and app enhancements monthly!
8 ADJUSTMENT TOOLS
Use any of our 8 uniquely made adjustment tools to enhance your images to perfection with ease.
57 FILTERS
Afterlight has 27 fully adjustable Original Filters, 14 Guest Filters by various Instagram users, and the new Seasons filter pack including 16 filters.
66 TEXTURES
Afterlight includes a range of real and natural light leaks we created with 35mm film and instant film, including simplistic scratchy film textures.
CROPPING & TRANSFORMING TOOLS
Crop your photos with our quick and easy cropping tool with 15 different presets.
Transform your photos with our rotating tool, vertical and horizontal flipping tools.
FRAMES
We provide a list of 79 different simplistic and adjustable frames, paired perfectly with Instagram.
Tag your photos on Instagram with #Afterlight and follow @afterlightapp for a chance to be featured on our official Instagram.
Have any questions? Contact us!
afterlight.us
facebook.com/afterlightapp
Screenshots
Info
Works with
Windows Phone 8.1
Windows Phone 8
App requires
phone identity
owner identity
video and still capture
location services
music library
photos library
media playback
data services
movement and directional sensor
web browser component
camera
HD720P (720×1280)
WVGA (480×800)
WXGA (768×1280)
$0.99(full version)
Supported languages (15)
العربيةDeutschEnglishEnglish (United States)españolEspañol (España, alfabetización internacional)françaisBahasa IndonesiaBahasa Melayuportuguês (Portugal)русскийไทย中文中文(简体)中文(繁體)
SPONSORED