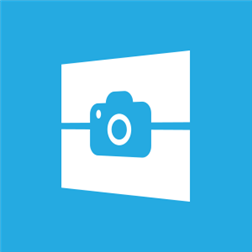 SPONSORED

Description
Capture both sides of every story.
Take a photo of what's in front of you then add yourself to the shot to complete the story. DualShot elevates the experience of capturing a moment by letting you share both sides with the people you love.
Features:
• Native sharing to Facebook and Twitter
• Export your photo to your installed apps
• Enhance or add a touch of creativity with filters
• Set a photo as lock screen
• Launch DualShot from the camera lens view
Version 1.1.0:
• Swap photos vertically
• Support phones with no front camera
• New languages
Version 1.0.1:
• New languages
Please note that taking photos with both cameras at the same time is impossible due to limitations of the Windows Phone.
Screenshots
Info
Download size
6 MB
App requires
phone identity
owner identity
video and still capture
data services
camera
HD720P (720×1280)
WVGA (480×800)
WXGA (768×1280)
Supported languages (8)
DeutschΕλληνικάEnglish (United States)españolfrançaismagyaritalianoTiếng Việt
SPONSORED