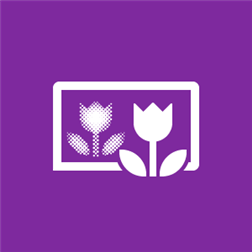 Description
Requires the Lumia Amber software update. Nokia Refocus lets you take a photo first and choose what you want in focus later. It's perfect when you're shooting close-ups of your subject because it allows you to show depth in your photos, and then change focal point if you want. You can also add great effects like All in focus and Color pop.
When you're done, share your interactive Refocus photos via social media, email and messaging – all you need is a SkyDrive account. The application first uploads your photos to SkyDrive and then creates a link that you can share with friends so they can play around and change the focus themselves.
You can share Refocus photos over Wi-Fi or a mobile data connection, so be sure to check your network operator's data charges first.
To get the latest software updates for your phone, go to Settings > Phone Update. You can also find out more about the Lumia Amber software update online at nokia.com/lumia-update.
SPONSORED

New in this version:
– Support for all Lumia WP8 devices
– Improved focus
Exclusively for Nokia Lumia
Screenshots
Info
Publisher
Nokia Corporation
App requires
video and still capture
phone identity
owner identity
video and still capture
location services
media playback
data services
movement and directional sensor
HD720P (720×1280)
WVGA (480×800)
WXGA (768×1280)
Supported languages (50)
العربيةAzərbaycan dili (Azərbaycan)БеларускаябългарскиCatalàčeštinadanskDeutschΕλληνικάEnglishEnglish (United States)Español (España, alfabetización internacional)español (México)eestiفارسىsuomiFilipinofrançaisעבריתहिंदीhrvatskimagyarBahasa Indonesiaitaliano日本語Қазақ한국어lietuviųlatviešuмакедонски јазикBahasa Melayunorsk (bokmål)Nederlandspolskiportuguês (Brasil)português (Portugal)românăрусскийslovenčinaslovenskiShqipsrpskisvenskaไทยTürkçeукраїнськаO'zbekchaTiếng Việt中文(简体)中文(繁體)
SPONSORED