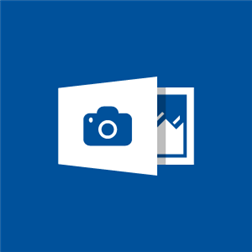 SPONSORED

Description
OneShot is a professional mobile camera app and offers high quality filters in a lovely user interface that is overlaid on top of your viewfinder. Apply a change, such as a filter, and you can see the difference on your screen in real time.
OneShot combines real-time photo effects with photo editing. It containts a fully featured photo editor that allows to edit effects of existing photos and to undo effects of photos that have been taken by OneShot
Features:
– Real-time filter effects (Vintage, Nashville, Green Pop, 1977, Lomo, Early Bird, Valencia, Amaro, Hudson and more)
– Fun effects (Mirror, Mono colors and more)
– Zoom
– Contrast
– Brightness
– Saturation
– Sharpen/Blur
– White balance
– Shutter
– Scene mode
– ISO
– Manual focus
– Auto focus mode
– Focus illumination mode
– Manual temperature adjustment
– Ratio: 4:3/16:9/1:1
– Grids: Rule of thirds, golden ratio, square, Golden spiral
– Exif data
– Pick photo from library menu item in the photo viewer
– 6tag sharing
– 8 modes: Manual, Program, Portrait, Macro, Scenic, Custom 1-3
– Auto straightening
– Live straightening
You also have a favorite button which you can use for one of your favorite actions.
User feedback:
★★★★★ Amazing app showcasing the Nokia imaging SDK
★★★★★ What an app! This allows absolute control over the camera and is a quality app.
★★★★★ Excellent app for photo lovers. Worth a buy
★★★★★ Beautiful app, love the design and filters!
★★★★★ I am genuinely impressed with just how brilliant this application is.
★★★★★ All you Lumia 810 owners out there, do yourself a favor and replace that lame duck camera software that came with the phone.
★★★★★ Best Cam App
★★★★★ Wow! Great app, great design.
Screenshots
Info
Download size
2 MB
App requires
phone identity
video and still capture
photos library
media playback
data services
movement and directional sensor
camera
HD720P (720×1280)
WVGA (480×800)
WXGA (768×1280)
SPONSORED