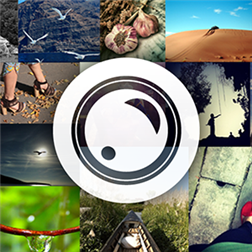 Description
SophieLens HD replaces SophieLens Pro and will be made free with downloadable filter packs!
SophieLens HD works beautifully on your device using the Windows Phone 8 lens extensibility to help you preserve the special moments in life.
SPONSORED

Users will enjoy a great photo capturing experience with the FAST LIVE FILTERED PREVIEW and sleek, user-friendly design. Pick from a variety of beautiful filter packs such as the Vintage, Lomo and more.
Note: Please contact us via email or through Facebook. We're not able to reply comments posted here.
Changes:
2.0.0.616
– Ok ok … we added back filter names and thumbnail previews
– Added 2 new filter packs, "Sophia's Sepia" & "Light Leak"
– Indicator for selected filter
– Lots of bug fixes
– We're still making improvements to the app, thank you for the feedbacks!
2.0.0.517
– fixed front facing bug for 820, 620 and 520
– misc bug fixes, more to come.
2.0.0.487
– Brand new UI
– Photos are now saved in High Resolution!
– Front camera support
– Overlay designs over photo leveraging on Wikipedia & Nokia Here
– Unlock filter packs via In-app-purchases (FREE for a limited time)
– NEW Fashion filter pack
1.1.0.266:
Bug fixes and performance improvements
1.1.0.243:
Bug fixes and performance improvements
1.1.0.233:
Rich media extensibility – Now you can edit the photo from the Pictures Hub and change the filter used.
1.0.0.4:
New UI for selecting effects
Share using WP8's native share media task
Screenshots
Info
Download size
13 MB
App requires
phone identity
video and still capture
location services
maps
media playback
data services
movement and directional sensor
camera
HD720P (720×1280)
WVGA (480×800)
WXGA (768×1280)
SPONSORED