BandLab – Music Community
Description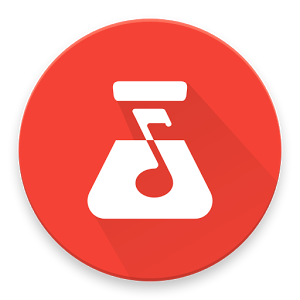 BandLab is the cloud platform where musicians and fans create music, collaborate and engage with each other across the globe.You can capture all your musical ideas seamlessly and develop them with others anytime, anywhere. Your creative workflow has never been more efficient and productive.
With BandLab, creativity has no limits!
SPONSORED

CAPTURE INSPIRATION:
• Capture, store and recall your song ideas wherever you are, wherever you go.
• No more misplaced post-its or lost voice memos. You'll never lose an idea again.
• Synchronised to all your devices through the cloud.
DEVELOP YOUR IDEAS
• Develop your ideas into songs – alone or with musicians from anywhere in the world.
• Collaborate on multi-track projects without worrying about the tools with our built-in Mix Editor.
• Follow your creative process wherever it takes you with our visual version control system.
SHARE AND ENGAGE
• Invite other music creators and lovers on your creative journey.
• Share unreleased versions and work in progress for feedback.
• Pull back the curtain and forge a deeper more meaningful connection with your fans.
Screenshots
What's New
Band profile updated with more sleek and clean UI
• Better UX in Chat
• Mix Editor performance improvements
• Handling HTTP links that been shared to Facebook
Bug-fixes
• Fix for audio playback issue on specific mobile networks
• Fix for incorrect behaviour during Latency Test
Permission
Version 1.4.1 can access:
find accounts on the device
find accounts on the device
read your contacts
read the contents of your USB storage
modify or delete the contents of your USB storage
read the contents of your USB storage
modify or delete the contents of your USB storage
receive data from Internet
full network access
view network connections
control vibration
prevent device from sleeping
 Size: 13MB
Version: 1.4.1
SPONSORED